Tiny Treats for the Holidays
Posted by Trish Milburn Nov 18 2014, 12:01 am
A little more than a month ago, I got a wild hair to do a collection of micro stories as a free giveaway to readers for the holidays. So I quickly tossed the idea out to several friends to see if they'd be interested, and a good many of them, including several Banditas, were. Yay! The idea was that each person would contribute a really short holiday story of between 500 and 1,200 words. Sounds easy, right? Well, sometimes writing short is harder than writing a longer book. But it was a fun challenge, and the result is Tiny Treats: A Holiday Collection, available now at Amazon, Barnes & Noble, iTunes, Kobo, GooglePlay and Smashwords.
Many of the authors involved, including myself, wrote stories set in universes they'd already created in their book series. It's a fun way to showcase another story in those worlds that might not need a full-length book to be told. Other authors wrote totally new characters and worlds for their stories.
To celebrate, we thought we'd talk about treats today. I asked the authors involved two questions, ones that we'd love to have you answer in the comments today.
1. What is your favorite holiday treat to eat?
2. While you're buying gifts for others, do you treat yourself? How?
MJ Fredrick
1. Sugar plums!
2. All the time. I buy most gifts online, so I always sneak something in there for me, usually some fun jewelry.
Tanya Michaels
1. Fresh-baked zucchini bread
2. I rarely splurge on myself during gift-giving season. But once the post-holiday sales start…
Anna Sugden
1. Mince pies
2. I don't need to treat myself because lovely husband usually treats me!
D.B. Sieders
1. Pumpkin pie!
2. I'm usually laser-beam focused on wrangling all the holiday gifts efficiently, but when it comes to those after-Christmas sales? It's all about ME!
Beth Pattillo
1. Homemade enchiladas. (Don't judge!)
2. Every year I buy one piece of my Spode Christmas Tree dinnerware. The collection is growing!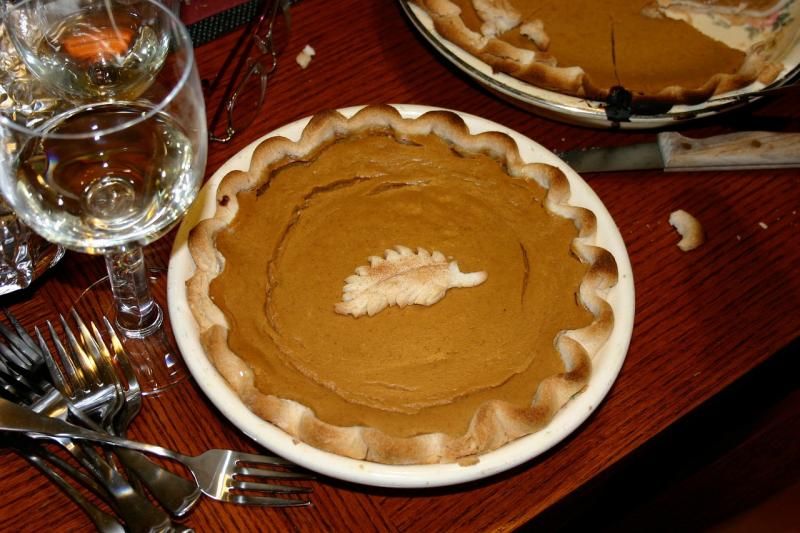 Lindsey Brookes
1. Christmas cookies!
2. Mostly gifts for others when I am Christmas shopping. I treat myself enough the rest of the year. Mostly with purses, I'm sort of a purse-a-holic.
Tawny Weber
1. Homemade hot chocolate with homemade whipped cream is my favorite treat. Love love love the warm, chocolatey sweetness. Sometimes I'll add a candy cane for fun.
2. My treat to myself while holiday shopping is usually finding a fun place to eat out as a break, often somewhere that I can watch the rest of the crazed shoppers. It's good entertainment. But we have a family rule that nobody can buy themselves anything "gifty" from November onward. It's hard enough to figure out gifts for everyone without someone inadvertently buying themselves exactly what we've hidden away under the bed. So, sadly, I can't make the rule if I break the rule.
Monica McCabe
1. Red velvet cake balls!
2. I don't normally treat myself during holiday shopping. I splurge enough year round, but usually save those pennies for travel.
Gretchen Stull
1. I love all things chocolate-filled and powdered sugar dusted. That said, I look forward to the holidays for my mom's stuffing. It's the best there is!
2. It depends. I'm not much of a shopper in general, but for the few times a year I'm forced to shop, I am a horrible impulse buyer. I don't go out with the intention of getting anything for myself, but if I see something that I just HAVE to have, it will likely come home with me unless I'm in the store long enough to regain my sanity and overcome the impulse.
Nancy Northcott
1. The dh's chocolate swirl brownies
2. I don't generally treat myself to anything while shopping except breaks from shopping–which I desperately need!
Heather McGovern
1. Orange Snowballs
2. Starbucks venti coffee with caramel from the mini-Starbucks inside Target. I have to have one to complete my mission.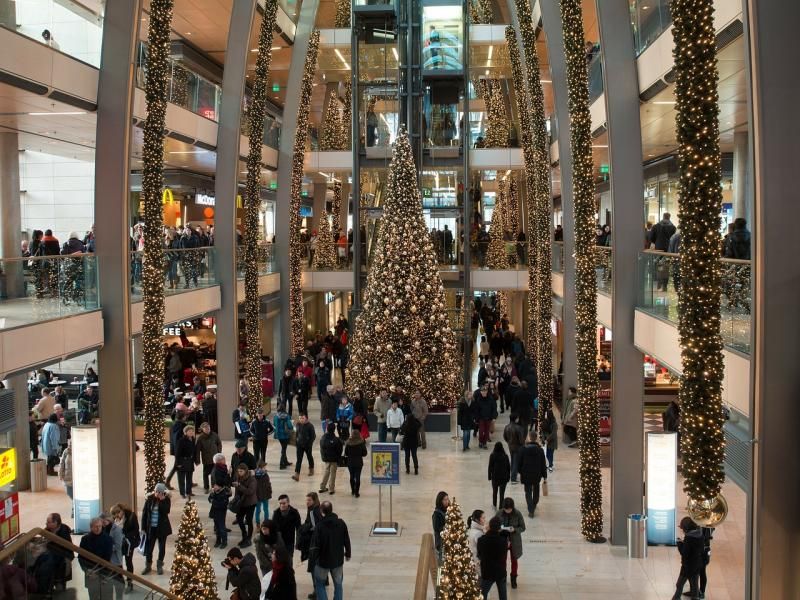 Michelle Monkou
1. Steamed pudding and custard
2. I normally don't treat myself until after the season is done and I'm ready to wind down.
Maureen Hardegree
1.Lindor Lindt Milk Chocolate Truffles.
2. I always manage to purchase a few books (usually romances) and a supply of Lindt Truffles. As Santa, it's my job to see that all the stockings are filled, including my own!
Donna MacMeans
1. Thanksgiving and Christmas means pumpkin in this house. I love pumpkin cookies, pumpkin cakes rolls, pumpkin bread, pumpkin pie, which also means lots of whipped cream in the house.
2. As for gifts, I normally don't treat myself when buying gifts for others…except when I'm buying something for my sister-in-law. I never know what to get her. I end up buying several things that I like, then take them home for my husband to decide. I keep the cast-offs. It's a good system!
Bridget Hodder
1. Fave treat: Mozart Kugeln chocolates, o' the sinfulness, o' the layers of pistachio, almond and truffled deliciousness! I wait for those all year
2. Um. I buy a LOT of Mozart chocolates under the (possibly mistaken, but very happy) assumption of "Do unto Others…" And if I eat a few boxes myself, who's to notice?
Natalie J. Damschroder
1. Cracker candy!
2. Not exactly. I usually end up getting myself a little something to stick in my stocking or under the tree, and it's typically something that I got for all four of us. Like last year it was portable battery flashlights that we can charge our electronics with. (Yes, I'm very practical. *sigh*)
Nicki Salcedo
1. Jamaican Christmas cake.
2. A massage or spa day the day after Christmas with my sisters. We've been doing this for years.
Jody Wallace
1. Peanut butter fudge and chocolate truffles, alternating bites.
2. Totally, because it's a "gift" for certain people I'm married to when I buy something for myself and tell him that's what he's giving me for Christmas.
Dorien Kelly
1. Hershey's Secret Kiss cookies. And Champagne, though I will drink that anytime!
2. I don't treat myself when shopping for others because I'm a bit of a gypsy and more than anything, need to get rid of stuff. It's tough to travel with things holding you down.
Sally Kilpatrick
1. So many treats to choose from. Sausage balls are a huge part of our Christmas tradition. I don't know why, but they are. Mom also makes the best nuts and bolts, and my MIL does this fudge that goes in a ceramic on the coffee table in the living room.
2. I don't generally buy much for myself while shopping, but I do like to check out the after-Christmas sales. Day after Thanksgiving is the day we usually dedicate to shopping for Christmas angels and what-not.
Suzanne Ferrell
1. Cranberry relish. Homemade with my mom's recipe. Crushed cranberries in cherry Jell-O with chopped pecans, celery and apples. It's the one thing I make for Thanksgiving that I don't care if another soul eats it.
2. I don't usually treat myself with anything tangible while shopping, but I do treat myself to a night of White Christmas while wrapping the gifts…if hot chocolate is involved, it's not my fault!
Janice Lynn
1. My favorite holiday treat would be all the goodies my mom makes each Christmas–Martha Washington candy, peanut butter balls, 5-layer desert, the list goes on & on.
2. I don't consciously buy something for myself at Christmas but I love a decorated house and tend to add lots of new pieces each year. Plus, buying new outfits for Christmas parties and such is a necessity, not really a treat.
Anna Sugden
1. Mince pies – with lots of cream!
2. Not really, but if I see something I make sure that Santa knows about it.
Trish Milburn
1. Pumpkin pie and Christie Cookies made here in Nashville. OMG, you can taste the butter as soon as you take the first bite. They're sinfully delicious and made with zero preservatives.
2. I'm to the point where I'm like Monica. I much prefer to use that money toward travel. I usually like to get away to someplace warm during those dreary, cold winter months.
Comments