The Launch Party Bandita Match Game!
Posted by Trish Milburn Jan 15 2014, 12:01 am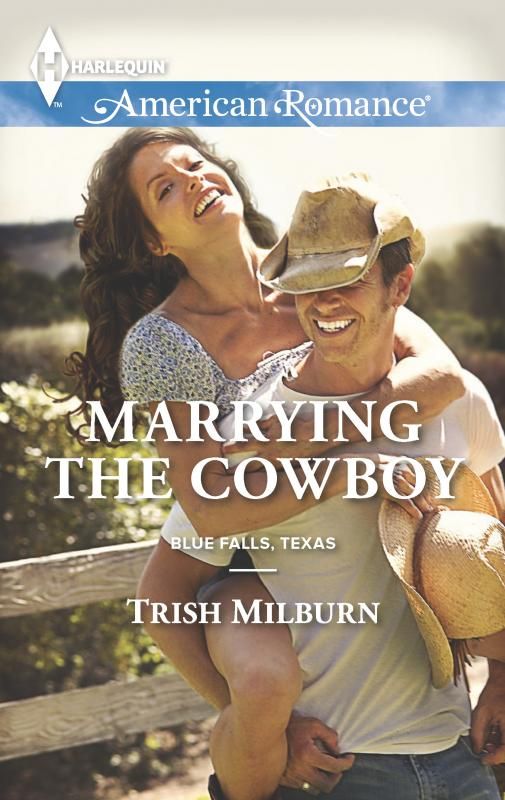 The latest book in my Blue Falls, Texas series from Harlequin American Romance is out this month. Marrying the Cowboy takes us back to the Hill Country of Texas, which is known for its abundant wildflowers and the local rodeos. Something else that's very much a part of Blue Falls is its resident matchmaker, Verona Charles. Verona is the aunt of Elissa Mason, the heroine of Marrying the Cowboy.
So, to celebrate the release of the book, I thought it'd be fun to play the Bandita Match Game. All you have to do is match the names of the following Banditas with their celebrity crushes. The person with the most right at the end of the day (or the person drawn at random from among those who get the most answers correct if there's a tie) will win the first two books in my Blue Falls, Texas series — Her Perfect Cowboy and Having the Cowboy's Baby.
The Banditas participating:
Suzanne Ferrell
Caren Crane
Joan Kayse
Cassondra Murray
Christina Brooke
Jeanne Adams
Nancy Northcott
Anna Sugden
Susan Sey
Tawny Weber
Anna Campbell
Trish Milburn (And since I'm the blogger for the day, I cheated and chose two celebrity crushes for myself.)
Now match the Banditas above with one (or in my case, two) of the following celebrity crushes:
Comments