Posted by Kate Carlisle Nov 25 2013, 12:05 am in bonus content, Kate Carlisle, recipes, writer's life, writing life
Let's talk bonus content! I'm working on my website update for 2014. That is to say, I'm writing a lot of notes, which my fabulous webmaster will turn into an actual update. I've decided that I want to add a lot more bonus content for my readers, things like games and recipes and interactive book excerpt widgets, like this one for SECOND-CHANCE SEDUCTION, which will be out next month from Harlequin Desire.
I also thought it would be fun to include pictures of things from my books. I have a Pinterest board for each book (www.pinterest.com/booksbykate), so I've asked my webmaster to post a Pinterest widget on each book page, too, like this one. Isn't this just the coolest thing?!
Thing is, I'm not a natural cook. I try, I really do, but I just don't have the knack. Still, I think if you keep trying different combinations, eventually you'll come up with something delicious. (After discarding lots of not-so-delicious combinations.) Which is just what happened when I threw together this Apple-Bacon French Toast Casserole. It turned out really delicious, even with the surprise ingredient I threw in! And it looks pretty, too. If you make it, please email me via my website to let me know what you thought.
Kate Carlisle's Apple-Bacon French Toast Casserole
1 baguette, torn into 1-inch chunks
2 slices of bacon, cooked and crumbled
1 apple, cut into ¼-inch chunks
4 oz Monterrey Jack cheese, cut into ¼-inch chunks
6 eggs
¼ C maple syrup
¼ C apple cider
Place the chunks of bread, apple, cheese, and bacon in a large bowl. In a separate bowl, whisk together eggs, syrup, and cider. Pour over the bread mixture. Stir to soak bread thoroughly. Grease an 8-inch square baking pan, add the egg mixture, cover and refrigerate overnight.
Preheat the oven to 375 degrees. Bake the casserole until cooked through, and bread on top is golden brown, about 25-30 minutes. Serve with bacon and additional syrup. 'Cause you know, you can never have too much bacon or too much syrup!
Okay, it's your turn! Share a favorite breakfast recipe. Oh, and please do let me know what kind of "extras" you enjoy seeing on authors' websites.
Posted by Kate Carlisle Oct 25 2013, 12:05 am in Anna Campbell, Kate Carlisle, writer's life, writing life
I've been staring at a blank screen a lot lately. It happens whenever I'm trying to start a new book. That first line is key, and it's disconcerting to calculate how much time it takes me to get it right. One thing I like to do during this phase of the book is study other authors and their first lines. Some of them make me laugh. Others hit me right in the heart. If nothing else, reading the first lines of other authors' books stirs up my creative juices, and that can't hurt.
Here are five of my favorites in no particular order. You might not find these lines in a book of "Famous First Lines," but I found them memorable and evocative. And just to be friendly, I included one of my own.
1. "The whole world knows you for a slut, Madam." – A Rake's Midnight Kiss, by Anna Campbell.
2. If my life were a book, I would have masking tape holding my hinges together. – If Books Could Kill, by Kate Carlisle.
3. My wound is geography. – The Prince of Tides, by Pat Conroy.
4. Phoebe Summerville outraged everyone by bringing a French poodle and a Hungarian lover to her father's funeral. – It Had To Be You, by Susan Elizabeth Phillips
5. "Your latest mistress is causing a sensation back in London, Masters." – Mistress, by Amanda Quick.
What are some of your favorite first lines?
Posted by Anna Campbell Oct 10 2013, 12:02 am in Anna Campbell, Baking, E-book specials, Ghosts, Halloween, historical romance, novellas, Regency romance, These Haunted Hearts, writing life
Are you a baker?
I'm not quite sure what it says about where my head is at the moment, but I seem to be on a baking jag. I'd say I'm nesting, but I can't see why that would be the case!
Before I moved up to the Sunshine Coast, I lived in Sydney and I used to take in lots of stuff I cooked to share with the people I worked with. I was a very popular girl on those particular days! Over these last years, I seem to have got out of the habit.
Then somewhere in the last six months, I started baking again!
So far, it's only a couple of old favorites so I think I need to extend my repertoire a little. But it's so satisfying to stick some ingredients in a bowl, do a bit of mixing, do a bit of baking, and then voila, I have delicious morsels to share with friends.
Mainly I make cookies – what we call biscuits down here. I tried cakes years ago but never had much luck. Maybe I should have another go. My mum was a fabulous cook and her sponge cakes could have floated away, they were so light. Her rich chocolate cake was a masterpiece of decadent eating pleasure!
Anyway, back to my current baking. Last weekend was no exception. There I was slaving over a hot stove on Saturday morning. I had a visitor coming for lunch and I was going to a get-together on Sunday night.
When I have to cater for lots of people, I do chocolate chip cookies as the recipe makes about 60 biscuits. Here's a picture of the finished products. They were VERY well received. Pardon my boasting, but the host of the bigger party said they were the greatest cookies he'd ever had. I wouldn't go quite that far, but I've got to say they really turned out well this time. Weird how sometimes everything just comes together right when you cook!
That's another nice thing about being on a baking jag – people are DEFINITELY happy to see me arrive these days!
See what I mean about instant gratification?
And the house smells like heaven when I bake. I particularly love the smell of vanilla. I bet the Garden of Eden smelled of vanilla essence!
Anyway, going back to the chocolate chip cookie saga. It was a perfect day on Saturday and the black swans were on the lake at the bottom of my  garden. I had a lovely morning tea outside with a couple of warm cookies, a big cup of tea and a couple of curious swans to say hello.
They're such elegant creatures, aren't they? Always feel lucky when I see them – they're not always around, although just at the moment we've got up to a dozen at one time.
I think my most popular creation is my variation on the Women's Weekly recipe for chocolate slice (don't ask for it – it's a sworn secret!). It's VERY chocolatey and occasionally I'll do it as Christmas presents. The hardest part (pun originally not intended!) is cutting it – one Christmas I ended up with calluses on my fingers from pushing the knife through the base!
I only realized when I put this picture up on Facebook that slice seems to be an Australian term.
Slice looks like brownies, but it's a different texture – I think of brownies as more like a rich cake whereas this is a crunchy biscuit base with a rich chocolate fudge icing on top. Slices are very popular here so I was surprised when I had international people querying the term.
Anyway, you've now seen pictures of my regular productions – chocolate slice, cherry nut biscuits and the chocolate chip cookies. I've promised myself that next time I cook, it will be something I haven't done before. A girl needs to keep fresh, yanno!
And hey, if you're passing, call in for a cuppa and a cookie!
Speaking of little morsels of (hopefully) deliciousness, don't miss my Halloween special on my Regency Ghost Romance, THESE HAUNTED HEARTS. Two love stories, an ancient Chinese curse, a bit of nooky, a stately home, and lots of emotion.
For October only, THESE HAUNTED HEARTS is available at 99 cents.
Definitely a treat and no tricks involved! If you click on the cover, it will take you straight to the Amazon link. We like to make things easy for you here in the lair.
You can read an excerpt and the blurb here: http://annacampbell.info/hauntedhearts.html
So are you a baker? What's your favorite recipe? Do you have any special memories tied up with baking?
Because I can't spirit you all across to my place in Australia for afternoon tea, I thought I'd give someone a nice bit of Halloween reading instead. One lucky commenter today wins a download of THESE HAUNTED HEARTS! Good luck!
Posted by Kate Carlisle Jul 25 2013, 12:05 am in funny, Just For Fun, Kate Carlisle, writer's life, writing life
Writing is hard. It's so much easier not to write, and to complain about the distractions that prevent you from writing. Except… recently, I've noticed a very strange phenomenon. The lack of distractions can be very distracting! I wish all the distractions would go away, but when they do…
"The house is too quiet," I think. "Something must be wrong."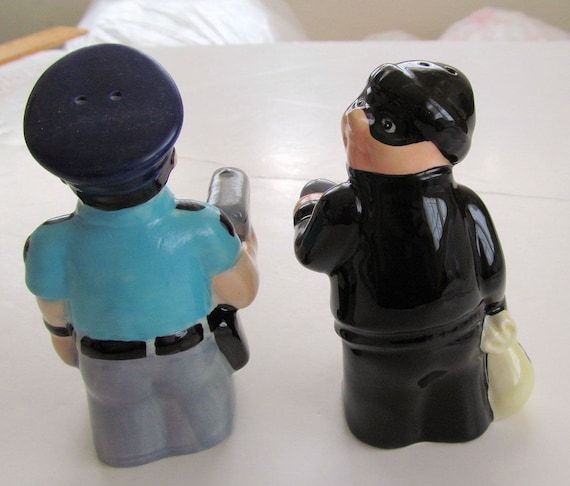 I can't continue writing until after I investigate. So I check out the bedroom and discover that the bed needs to be made. Or it was made but the pillow is lumpy, and how can I keep writing when a pillow in the other room is lumpy?
Then I check out the kitchen and discover food in the fridge that, really, belongs in my belly. So I eat it. And grab something to drink. And I rearrange the items on the counter because how I can keep writing when the salt shaker is where the pepper shaker should be?
I just ate, and I can't write with a dirty mouth, so I brush my teeth. While I'm in the bathroom, I clean the toilet because – everybody say it with me now – how can I keep writing when the toilet needs cleaning?
I love writing, I swear I do. But there is something addictive about not writing. You get a little fix of not writing, and you want more, more, more! (Or would that be less, less, less?) It's intoxicating! And this addictive quality is stronger when one is under deadline stress. Like all addictions, it eventually leads to rock bottom, when you're utterly overcome with panic as you realize that your deadline is NEXT WEEK and not writing has led you down a dark and dangerous path.
Yep. Next week the next Bibliophile Mystery is due to my editor.
Moral of the story? Just say no to not writing!
What nonsense distracts you from the important things you should be doing?
Posted by Anna Campbell Jun 7 2013, 12:20 am in Anna Campbell, Australian Authors, Bandita Booty, Cassie's Grand Plan, contemporary romance, Emmie Dark, enovellas, Harlequin Superromance, Jensen Ackles, Just for Today, Spellbound, Supernatural, writing life
Welcome back to Aussie author Emmie Dark who visited us last year to talk about her wonderful debut for Harlequin SuperRomance CASSIE'S GRAND PLAN.
How time flies! Emmie's back with us today to talk about her newest (and third) SuperRomance, JUST FOR TODAY, which came out in North America on 4th June. Here's the blurb:
She's not that kind of girl!
Veterinarian Jess Alexander doesn't have one-night stands with the best man at a coworker's wedding. But thirtysomething divorcée Jess is definitely in a rut that a night of reckless passion with a younger man just might break. And what better candidate than criminally good-looking Sean Paterson?
Being with Sean is exhilarating. But where could this relationship possibly go? Expecting anything more than a good time from Sean is a one-way ticket to heartbreak. Against her better judgment, Jess can't walk away from whatever this is…not yet.
You can find out more about Emmie and her books on her website: www.emmiedark.com
Emmie, welcome back to the lair. Congratulations on your new release for Harlequin SuperRomance, JUST FOR TODAY.  Can you tell us about this story?
Thanks, Anna! I'd love to tell you more about JUST FOR TODAY – it's the story of Sean and Jess. Sean is an author of supernatural horror novels and Jess is a recently divorced vet. Sean is that rare breed of rockstar-style novelist, with passionate fans and a huge twitter following and serious Peter Pan complex. Jess is still licking her wounds from her marriage break-up and convinces herself that one night with the delicious Sean might just kick-start her back into the dating world. Of course it doesn't turn out to be as simple as all that…
Sounds great. What were the inspirations behind this book?
I kicked off writing this book with a very clear picture of Jess – I wanted to tell the story of a woman recovering from an emotionally damaging relationship and finding her feet again. And then as soon as Sean hit the page I knew both Jess and I were in trouble! I based Sean's character (and cheeky good looks) on Jensen Ackles who plays one of the lead characters in the TV show SUPERNATURAL. I also went to a couple of science fiction conventions to get a feel for the world Sean inhabits and a local neighbourhood vet was very kind and gave me time to ask lots of questions about Jess's typical work day.
What's coming up next for you?
I've got a few irons in the fire right now! But my next release will be a follow-up to my e-novella SPELLBOUND, which is scheduled to come out later this year. In the meantime I've got lots of travel planned, including a trip to New York, and hopefully will find some writing time in there somewhere!
Last March, you released a paranormal e-novella called SPELLBOUND through Destiny Romance, Penguin Australia's romance imprint (available internationally). Can you tell us about this story? It looks pretty hot!
That's because it is!
SPELLBOUND is a fun, racy story about a modern-day witch, Belle, who has an unrequited crush on her downstairs neighbour, Nick. She sets about using some magic in an effort to "satisfy" herself and things quickly go wrong from there. While Belle is a witch and it does involve magic, it's not a paranormal – it's pretty much the ordinary world with a magical twist. It's a short and hot read – different to JUST FOR TODAY in lots of ways, but similar in that it's about finding love again after life has dealt you a difficult blow.
Last time you visited in February 2012, we were talking about your great debut for SuperRomance CASSIE'S GRAND PLAN. I'm wondering if there have been any surprises in the last eighteen months or so as a published author.
It's been full of surprises, actually! JUST FOR TODAY is my fourth book to hit the shelves in that time (three SuperRomances and SPELLBOUND with Destiny) and there's been a lot to learn. I think the biggest lesson for me is realising that the work doesn't stop with "the call" – in fact that's where it really begins! And it's been tough for me to go back to being a "beginner". In my non-writing career I have twenty years of experience – I'm used to being the knowledgeable veteran. But in publishing I'm still learning – and I've so appreciated the support and wisdom shared by other authors as I find my way.
I notice from your website that you're VERY fussy about how you take your tea. Do you want to give us the lowdown on Emmie Dark's Way of Tea?
I am VERY fussy. And recently I've stopped drinking black tea totally, which only causes more headaches for anyone hoping to offer me hospitable cuppa, because if all you've got is Liptons in the cupboard, then I'm out, because I don't drink coffee either. The lowdown, in all honesty, is simply to boil the kettle, give me a cup and leave me to it. I always have a little ziplock bag of my own tea de jour in my handbag, so I can easily grab out my own supplies and help myself to hot water. So in some ways, I'm a pretty easy guest, really!
I'm happy to giveaway a copy of JUST FOR TODAY to one lucky commenter today. I mentioned that my hero, Sean Patterson is a "rock star novelist". Please leave me a comment and let me know your favourite rock star novelist – I'll leave it up to you as to whether you interpret that as a very famous writer or a literal rock-star-turned-writer.
Get commenting, people! Good luck!
Posted by Kate Carlisle Mar 25 2013, 12:05 am in contest, Giveaway, goodreads, harlequin desire, Kate Carlisle, writing life
Have you seen the ad on TV, sponsored by letter carriers, asking us to let our congresspeople know we want to keep Saturday delivery of the mail? The United States Postal Service is planning to go to five-days-a-week delivery starting this autumn. I'm trying to decide whether I'll miss getting mail on Saturdays and, if so, whether I'll miss it enough to prompt me to write to my congresspeople. And if so, whether it would be just plain wrong to write to them by email.
Communication has evolved and continues to do so. Once upon a time, the telegraph was the latest thing. Have you ever received a telegram? I sure haven't. And yet, I imagine that telegraph operators were unhappy when the telephone began to become ubiquitous.
Now we communicate almost instantly with people around the world – right here in the Lair, as a matter of fact. So we use the regular postal service less and less. Is it a tragedy or simply a natural progression, the continued evolution of communication?
Almost everything that comes by regular mail to my house is an advertisement for something. I've grown to resent the companies that send catalogs because it seems like such a waste of paper when all of their products can be viewed online.
But oh, a couple of times a year, the mailman brings me something really exciting. Last week, he brought my favorite package of the year so far – a box of A COOKBOOK CONSPIRACY ARCs! I'm so excited about this book, which will be my first hardcover. I immediately jumped onto Goodreads and set up a giveaway. That way, three lucky readers will have the pleasure of receiving their copies in the mail, too.
The next exciting package that should arrive will be my authors' copies of SHE'S HAVING THE BOSS'S BABY, my may release with Harlequin Desire. I'm really, really excited about this one, too – but not so excited that I couldn't wait until Monday if Saturday delivery were already stopped.
What about you? Do you think five days per week is enough? You Banditas and Bandita buddies who live in other countries, how often is mail delivered where you live? How would you feel if the government decided to cut out a day in order to save money?
Posted by Kate Carlisle Feb 25 2013, 12:05 am in deadlines, Kate Carlisle, writer's life, writing life
Deadlines are like mountains. When they're far away, they look tiny.
"No problem," you think. "I can climb that."
Then you travel a little further down the story road, not paying much attention to Deadline Mountain. It's there, but it's part of the scenery. You're focused on where you are now, caught up in the story in your head.
The deadline is something you talk about casually. "Yeah, I've got a deadline coming up, but I'm right on track."
However, at some point, before you know what's happening, you're in the shadow of the mountain and you can't ignore it anymore. You can't escape the chill. You're only halfway finished with your journey, and the rest of it is a steep climb.
From there, every step takes massive energy and effort. You have to write an entire chapter every day, so you forget about pesky things like eating healthy and getting dressed every morning and paying the bills on time. Powered by chocolate, you hunker down and you climb. That. Mountain.
You might not look pretty, but you get 'er done, dang it.
Oh, the indescribable joy of hitting "Send," to email the completed manuscript to my editor! Against insurmountable odds – such as my own tendency toward procrastination – I conquered Deadline Mountain. Triumph!
Let me tell you, the view is pretty sweet from up here. That next mountain looks tiny.
Tell me something you have accomplished in your life that makes you feel proud! What mountains have you climbed?
Posted by Anna Campbell Feb 10 2013, 12:02 am in Anna Campbell, Bandita Booty, Life, The Winter Wife, writing life
I hear a lot of stuff on social media and in my 'real' life about how the world is going to the dogs. You know, people don't have any manners anymore and we're an angry world and everybody's horrid to everybody else and… You know the drill.
I have to say in general, while there are definitely rotten apples out there, that hasn't been my experience.
This blog has been on the backburner for a while – because I had new books out, I've been talking about my stories rather than doing general posts over the last few months. But I want to tell you about some lovely experiences I had last September. And a post so near Valentine's Day seems just ideal!
I seemed to spend most of last September on public transport going from my home on the beautiful Sunshine Coast to Brisbane, the capital of Queensland. It's actually not far but getting there if you don't drive is a major effort – three hours if I'm lucky, more if I'm not. I was also on deadline for my second Sons of Sin book, A RAKE'S MIDNIGHT KISS, which made it quite a stressful time. 
So three trips to Briz Vegas (the Brisbane Writers Festival, a workshop at the Queensland Writers Centre and a visit to see the Hamburg Ballet – OK, I can't blame that one on my writing career, LOL!). Because time was at a premium, on each of these three occasions, after staying in town, I caught the 5am express train home. Because trains are fairly widely spaced, if I left it any later, I'd lose most of the day in travel whereas the 5am train gets me home just after 8am and ready (if yawning) for a day's work on the computer.
That meant leaving my hotel on the Queen Street Mall at around 4:30 to catch a cab to Roma Street Station where I get my train north. Picture dark, scary, lonely Queen Street Mall full of closed shops with the freezing wind blowing MacDonald's wrappers around. Me with suitcase rolling up to the taxi rank opposite Brisbane's Casino, sure I was going to get bopped on the head at the very least.
No taxis!
My first experience of this, there were some guys there in a South African Rugby club's shirts – players or supporters, not sure, but BIG!!! And clearly having spent the night carousing at the casino. Me – wondering if maybe this was a good idea. Praying for a heap of taxis to turn up, I try and shrink into myself and be inconspicuous which is fairly hard when you're a woman facing down about eight liquor-happy men and there's NOBODY ELSE AROUND!
My prayers are heard. A taxi arrives. Only one! Eeeek! Rugby player turns to me and asks very nicely if I'd like to take the cab as I have a suitcase. Now these guys are obviously ready to call it a night and I imagine were just as keen for a taxi to turn up as I was. I demur (why, I now ask myself!). They insist, most politely, and even lift my case into the cab. Off I go to get my vilely early train, amazed at the kindness of strangers.
Second occasion about a week later – picture the setting exactly the same, except this time I'm facing a couple of local lads who are clearly ready to go home after a big night. Taxi finally turns up, local lads step back, allow me to take it and wave me on my way. Remember, this is 4:30 on a cold early spring morning! Everybody is keen to go where they need to!
Third occasion – same setting but one very charming Irish boy who looks like he should still be home with Mamma. Turns out he's worked all night at the casino. He's obviously tired and ready to go home. He rang for taxis when I joined him and when only one turned up, let me take it with such lovely manners.
Wow, that's three out of three for people being unnecessarily kind! Who says the world is an awful place? Not me!
So I'd like to thank those kind and unnamed knights in shining armour for proving that niceness isn't nearly as rare as some people would like us to believe. And in your honor, I'm decorating this blog with flowers as a cyber bouquet for you! I hope you all went on to win the lottery!
So have you been the recipient of any random acts of kindness lately? Do you think the world is becoming a hard and horrible place? Or are you like me, much more of a cockeyed optimist?
As a random act of kindness, I'll give away a download of my novella THE WINTER WIFE to someone who comments today. Good luck!       
Posted by Anna Campbell Jan 11 2013, 12:02 am in Anna Campbell, Brontes, Childhood, Education, Enid Blyton, libraries, reading, writing life
by Anna Campbell
OK, I know I was on yesterday. Everything's a bit mixed up this week.
As anyone who's read a couple of Anna Campbells knows, my heroes always have wonderful libraries. Wonderful libraries where they often get to see stars with their particular heroines. There's another library nookie scene in my October release SEVEN NIGHTS IN A ROGUE'S BED.
What can I say? I think books are sexy!
And I think my definition of heaven would be to spend eternity in a well-stocked library that got all the new romance releases every month! I'd much rather read all day than play the harp on a cloud. Especially if the library included a nice meeting room or two with a well-stocked bar and lots of booky people to shoot the breeze with.
I would love to own a library – I mean a specific room put aside for books which is full of lovely squashy leather sofas and display tables and a big desk or two. Sadly, the scale of modern houses doesn't really lend itself to such extravagance. Not to mention the scale of modern bank balances!
In my dreams, all libraries should look like the beautiful one in the top picture which is from Trinity College in Cambridge. Or the one in Blenheim Palace in Oxfordshire, the home of the Duke of Marlborough, which has been the model for most of the libraries in my books. Mind you, it includes a full scale pipe organ which my dream library could do without (and please, no organ jokes! We're a clean-living lot here in the lair!).
The libraries I grew up with looked more workaday, like the one in the picture to the right just above. But it doesn't really matter what a library looks like. It's the wonderful accumulation of wisdom and information and adventure and emotion and drama and beauty between the covers of the books that really counts. I love the way in a library, you have the whole universe at your fingertips.
So I guess you could say I definitely belong to the I LOVE LIBRARIES club.
This love affair started very early. The first library I met was at Redland Bay primary school where I grew up outside Brisbane, the capital of Queensland. This wasn't a big library but it definitely produced many treasures. One book I remember with particular fondness was A BOOK OF PRINCESSES, a Puffin anthology with wonderful short stories about, you guessed it, princesses. Hmm, I can't see that having any influence on my future choice of writing career, can you? Snork. I must have read that at least ten times. A lot of the stories were really sad (there was an Oscar Wilde one I remember with a dwarf who loved a very nasty princess from afar and with a tragic outcome) but they were all beautiful.
The library also seemed to specialize in series of girls with careers. I remember an intrepid girl reporter (Cherry someone?) and Shirley Flight, an air hostess and a nurse whose name escapes me. There were shelves and shelves of Biggles books but they were strictly a masculine preserve. And I remember devouring old hardback editions of the Famous Fives by Enid Blyton which seemed to be as far as the library extended in the direction of my favorite author at the time.
Toward the end of my primary school days, the American Consulate in Brisbane gave us some wonderful American books – this was back in the days when the U.S. used to use cultural diplomacy to win minds and hearts in allied nations. Lots of Mark Twain and Washington Irving. Can't remember much else. Definitely classics!
A more fertile ground for exploration was the council library in Cleveland about eight miles away. My parents had a farm and worked most days so my grandmother was responsible for babysitting. She was a great reader (she was responsible for my Barbara Cartland obsession in my early teens) and used to take my brother and me to the shire library on a regular basis.
Oh, what bliss!
I remember ranging widely and once I'd finished the children's section, I moved onto the adults. For some reason, the books I remember best from the Cleveland Library are mainly children's biographies of famous women. I particularly remember a series which covered people like Florence Nightingale and the Stuart Queens, Mary II and Anne, and, my favorite, the Bronte sisters. I also loved the history section – I think often kids' books are still great for research because they tell you the basic stuff you need for things like what a medieval castle looked like or what a milkmaid ate in Georgian London. Those books really fed my imagination!
The local library also had a wonderful selection of fairytale collections. Things like Grimm's Fairytales and Greek Myths and Legends of the British Isles. I remember with particular fondness the Charles Perrault collection which had the original of Beauty and the Beast and the Sleeping Beauty. Again, clearly stories that have had no influence on my future path at all! And I loved the books of stories from opera and ballet. Basically pretty fairytale too!
So are you a library lover? Did you have any good libraries available to you when you were growing up? What were some of your favorites? Do you have any childhood library memories to share? Let's take a wander down the Dewey Catalogue of Nostalgia!
Posted by Anna Campbell Jan 10 2013, 12:02 am in Anna Campbell, Dick Francis, historical romance, Liz Carlyle, Loretta Chase, Miranda Neville, reading, Sharon Archer;, writing life
Happy New Year, everyone! I hope 2013 is a bottler as we say down here in Australia (well, sometimes!).
How were your Holidays? Hope that you had a lovely time full of love and laughter and that Santa was kind.
I had promised myself a few days off. I like to take the time between Christmas and New Year just to veg and enjoy myself. It's perfect swimming and lolling weather and it's a time when I attack my To Be Read pile like Attila the Hun attacks his bowl of goulash.
Last year, sadly, I had urgent revisions so my little holiday went west. This year, luckily, I managed to seize the day. Well, a week really! How lovely to worry about nothing but which Christmas box of chocolates I was going to open and which wonderful book I was going to read next. Bliss.
For various reasons, mainly I think because I've written so much this year and reading in my writing genre felt too much like a busman's holiday, I didn't pick up many historical romances in 2012. Lots of mysteries. Lots of categories. Lots of nonfiction. Odd bits of other stuff. But hardly a historical to be seen.
Enter my Romance Bandits sister Christina Brooke who lent me WHEN BEAUTY TAMED THE BEAST by the legendary Eloisa James when I went down for a visit just before Christmas.
Me? Resist a Beauty and the Beast romance? Not bloomin' likely as Eliza Dolittle often said. I devoured this luscious historical (with a cover like that, you know it's going to be luscious, don't you?) in the space of a day and suddenly found myself wanting to read some more historical romance.
Luckily, I had stockpiled some great books by great authors – and the books seemed to come in pairs.
First up was Miranda Neville's turn. I love Miranda's sparkling, elegant, witty historicals – and as you know, she's a popular and regular visitor here in the lair. She's just launched a new series called the Wild Quartet. First, I read the prequel, the novella THE SECOND SEDUCTION OF A LADY and then I read THE IMPORTANCE OF BEING WICKED. I loved both of them – both have sigh-worthy endings that will stay with you.
Then I moved on to the two most recent Loretta Chases. As you know, I'm a long-time fan and her MR. IMPOSSIBLE and LORD OF SCOUNDRELS are amongst the best historical romances I've ever read. I'm currently writing a review of one of her traditional Regencies, KNAVES' WAGER, which is a bobbydazzler and newly available as an e-book if you haven't read it. That will appear on the Romance Dish site on the 24th of this month so swing by if you're interested.
 I hadn't caught up with Loretta's latest series about three sisters who set up a stylish dressmaking establishment in late Regency London. But I have now. Really loved both books, SILK IS FOR SEDUCTION which was up for a RITA this year and SCANDAL WEARS SATIN which I think I liked even more than Silk. Both feature Loretta's trademark wit and beautiful writing and I found myself laughing out loud a couple of times at the machine-gun fire banter between the hero and heroine. She writes wonderful dialogue.
Last but definitely not least, I read two Liz Carlyles. An exception to the no historicals in 2012 run was THE BRIDE WORE SCARLET, the second in Liz's St. James Society series. These books feature a touch of the paranormal along with Liz's trademark emotion, drama and passion. In my Christmas binge, I read the first book in the series ONE TOUCH OF SCANDAL and thoroughly enjoyed it.
I'd also had on the TBR pile for far too long Liz's debut historical romance, MY FALSE HEART. All of Liz's books feature characters from a complicated and extended family based around the devilish and dangerous Marquis of Rannoch. It was an absolute treat to read about him falling in love, very much against his best instincts, with beautiful artist Evangeline Stone.
I won't say too much more. I'm featuring MY FALSE HEART in my Second Helping review at the Romance Dish in March. But if you see MY FALSE HEART and you haven't read it, grab it with both hands and don't let go.
In between all these historicals, I read a stack of Dick Francis books.Do you know him? My friend Medical author Sharon Archer who modeled the SEVEN NIGHTS IN A ROGUE'S BED tote bag so beautifully for my most recent website contest recommended him.
He writes thrillers based around the racing industry – Dick Francis was a famous jockey and rode a number of winners for the Queen before he retired to become a bestselling author. I'm writing a piece on how much I enjoy these books for February's My Favorite Things on my website.
Hmm, whatever else I did, I got material for blogging from my Christmas binge!
So did you attack the TBR pile over Christmas or merely nibble around the edges of it? Any luscious historicals you'd like to recommend? Have you read any of the ones that definitely brightened my Christmas break? What did you think?