Posted by Kate Carlisle Nov 25 2013, 12:05 am in bonus content, Kate Carlisle, recipes, writer's life, writing life
Let's talk bonus content! I'm working on my website update for 2014. That is to say, I'm writing a lot of notes, which my fabulous webmaster will turn into an actual update. I've decided that I want to add a lot more bonus content for my readers, things like games and recipes and interactive book excerpt widgets, like this one for SECOND-CHANCE SEDUCTION, which will be out next month from Harlequin Desire.
I also thought it would be fun to include pictures of things from my books. I have a Pinterest board for each book (www.pinterest.com/booksbykate), so I've asked my webmaster to post a Pinterest widget on each book page, too, like this one. Isn't this just the coolest thing?!
Thing is, I'm not a natural cook. I try, I really do, but I just don't have the knack. Still, I think if you keep trying different combinations, eventually you'll come up with something delicious. (After discarding lots of not-so-delicious combinations.) Which is just what happened when I threw together this Apple-Bacon French Toast Casserole. It turned out really delicious, even with the surprise ingredient I threw in! And it looks pretty, too. If you make it, please email me via my website to let me know what you thought.
Kate Carlisle's Apple-Bacon French Toast Casserole
1 baguette, torn into 1-inch chunks
2 slices of bacon, cooked and crumbled
1 apple, cut into ¼-inch chunks
4 oz Monterrey Jack cheese, cut into ¼-inch chunks
6 eggs
¼ C maple syrup
¼ C apple cider
Place the chunks of bread, apple, cheese, and bacon in a large bowl. In a separate bowl, whisk together eggs, syrup, and cider. Pour over the bread mixture. Stir to soak bread thoroughly. Grease an 8-inch square baking pan, add the egg mixture, cover and refrigerate overnight.
Preheat the oven to 375 degrees. Bake the casserole until cooked through, and bread on top is golden brown, about 25-30 minutes. Serve with bacon and additional syrup. 'Cause you know, you can never have too much bacon or too much syrup!
Okay, it's your turn! Share a favorite breakfast recipe. Oh, and please do let me know what kind of "extras" you enjoy seeing on authors' websites.
Posted by Kate Carlisle Oct 25 2013, 12:05 am in Anna Campbell, Kate Carlisle, writer's life, writing life
I've been staring at a blank screen a lot lately. It happens whenever I'm trying to start a new book. That first line is key, and it's disconcerting to calculate how much time it takes me to get it right. One thing I like to do during this phase of the book is study other authors and their first lines. Some of them make me laugh. Others hit me right in the heart. If nothing else, reading the first lines of other authors' books stirs up my creative juices, and that can't hurt.
Here are five of my favorites in no particular order. You might not find these lines in a book of "Famous First Lines," but I found them memorable and evocative. And just to be friendly, I included one of my own.
1. "The whole world knows you for a slut, Madam." – A Rake's Midnight Kiss, by Anna Campbell.
2. If my life were a book, I would have masking tape holding my hinges together. – If Books Could Kill, by Kate Carlisle.
3. My wound is geography. – The Prince of Tides, by Pat Conroy.
4. Phoebe Summerville outraged everyone by bringing a French poodle and a Hungarian lover to her father's funeral. – It Had To Be You, by Susan Elizabeth Phillips
5. "Your latest mistress is causing a sensation back in London, Masters." – Mistress, by Amanda Quick.
What are some of your favorite first lines?
Posted by Anna Campbell Aug 11 2013, 11:00 pm in A Rake's Midnight Kiss, Anna Campbell, ARCs, Bandita Booty, great books, historical romance, Regency romance, Sons of Sin, writer's life
Thanks so much for everyone who swung by to talk about borrowing books yesterday. I had a great day and picked up some wonderful recommendations for my TBR pile. I'm delighted to announce that the winner of the signed advance reader copy of A RAKE'S MIDNIGHT KISS is:
AISLINN KEARNS!
Aislinn, can you please email me on anna @ annacampbell.info (no spaces) with your snail mail details and I'll get your book off to you. Happy reading!
Posted by Anna Campbell Aug 10 2013, 12:07 am in Anna Campbell, Annie West, books, Dick Francis, Jennifer Crusie, Martin Walker, mysteries, Rachel Bailey, romances, Sharon Archer;, Vicky Bliss, writer's life
Recently, I was away staying with a friend and as you do (well, as I do!), I was checking out her bookcases. As a result I ended up with a pile of new authors to try. How lucky am I?
I think as readers, we're hardwired to lend the books we like to people we also like. It's part of the friendship bargain – as long as the books come back. I have some friends who NEVER returned the books I lent them and it certainly cast a pall over the friendship.
I remember an exchange in OUT OF AFRICA where the Robert Redford character is talking to the Meryl Streep character about lending a book to someone who never returned it. It went something like this. MS says "What a pity you lost a book," and RR goes "What a pity he lost a friend." Ouch! 
One of the things I love about people lending me books is that I get to discover authors who otherwise would never have crossed my path. I get a lot of recommendations from friends and people on the net. Did you know I do a review on the 24th of every month on The Romance Dish? I've got some great recommendations there. But still, there's something about that rifling through someone else's bookcases and finding things that look interesting that makes for wonderful discoveries!
Or if a friend sends you a book they've loved. Great too!
It's also great if you can get your friends interested in books you've loved. One of the sad things about people NOT returning the book you lend them is that you never give someone a book you didn't like. It's always a book you've loved – and you want it back!
What fun when you can discuss a beloved series with someone as crazy about the characters as you are!
I'm sure some of you are saying now, "But don't you want people to BUY all your books?" Not necessarily. Partly because when I'm hooked on an author, I'll tend to buy them all anyway. Also because I think lending a book is part of the pleasure of buying it in the first place. We all love to chat books – that's one of the fun things about being part of a wonderful community like the Banditas.
Although having said that, I haven't seen Paolo with anything beyond THE LITTLE ENGINE THAT COULD. Sigh. That boy!
So I thought today, I'd share with you a few books that people have recently lent me that I've really enjoyed.
My lovely critique partner Annie West has lent me many a book over the years. Mind you, I've lent her many a book too. Just to give you an example or two, she's hooked on the wonderful Daisy Dalrymple books by Carola Dunn (really fun light 1920s mysteries set in Britain) and the much darker Elly Griffiths mysteries featuring forensic archeologist Dr. Ruth Galloway. And now she's devouring the brilliant Julia Spencer-Fleming series featuring vicar Clare Fergusson and police chief Russ Van Alstyne like I devour Toblerone.
Do I need to paint you a picture? Anyway, I love that she's getting the same kick out of these wonderful books that I do.
Two recent discoveries for my TBR pile thanks to Annie are the delicious Bruno, Chief of Police, series by Martin Walker and an older release, the Vicky Bliss books by Elizabeth Peters.
So far, I've read four of the Bruno books and they're like soaking in a lovely deep bath drinking fine French wine. Bruno, the hero, is an ex-soldier who takes the job as chief of police in a small town deep in the French countryside. While the mysteries in these stories are intriguing, the best bit is the wonderful texture of French life that invests the stories. I'm ALWAYS hungry when I read a Bruno book! I've been a huge Elizabeth Peters fan for a little while now (I've got a feeling that Bandita Christina Brooke put me onto the Amelia Peabody stories), but Annie recently lent me the first two Vicky Bliss books. Contemporaries rather than historicals, but still with that wonderful madcap sense of humor.
Another great read recently thanks to a fortuitous bit of borrowing was thanks to Desire author Rachel Bailey who lives not far from me. I went up to stay with Rachel and her dogs (and her long-suffering husband who has learned more about romance fiction than a man should!) earlier this year and brought back so many books, I needed two boxes to carry them! In amongst the booty was a Jennifer Crusie book that I hadn't read before. MAYBE THIS TIME is a great romantic ghost story – as anyone who has read my THESE HAUNTED HEARTS knows, I'm partial to a great romance on the other side!
Finally, out of this whirlwind tour giving you just a tiny glimpse of my recent borrowings, I'd like to thank the wonderful Harlequin Medical author Sharon Archer who has got me well and truly hooked on Dick Francis's racing thrillers.
Last October, Sharon lent me a couple to try and I've been devouring them like DOUBLE Toblerone ever since. I think I've now read about 20.
The joys of getting addicted to Dick Francis's books is that there's a huge backlist. They're fantastic – I always learn something when I read his books and he writes the most wonderful heroes, calm, resourceful, brave, kind, honorable. Sigh. I want to marry a Dick Francis hero. I would suggest a more illicit relationship, but did you see I mentioned honorable? What fantastic books! I even wrote a My Favorite Things piece on them for my website, I love them so much: http://annacampbell.info/favethings13.html#march%2013
So I have to say I disagree with Shakespeare's Polonius, who says "Neither a borrower nor a lender be." If I was neither, my life would be MUCH poorer.
So a
re you a book lender? A book borrower? Have you discovered any treasures in your friends' bookshelves? If you had to lend someone new to romance a book to get them hooked on the genre, what book would you pick?
I've got an ARC of A RAKE'S MIDNIGHT KISS for one commenter today (international!) – and you don't even need to return it to me once you've finished it! Good luck!
Posted by Kate Carlisle Jul 25 2013, 12:05 am in funny, Just For Fun, Kate Carlisle, writer's life, writing life
Writing is hard. It's so much easier not to write, and to complain about the distractions that prevent you from writing. Except… recently, I've noticed a very strange phenomenon. The lack of distractions can be very distracting! I wish all the distractions would go away, but when they do…
"The house is too quiet," I think. "Something must be wrong."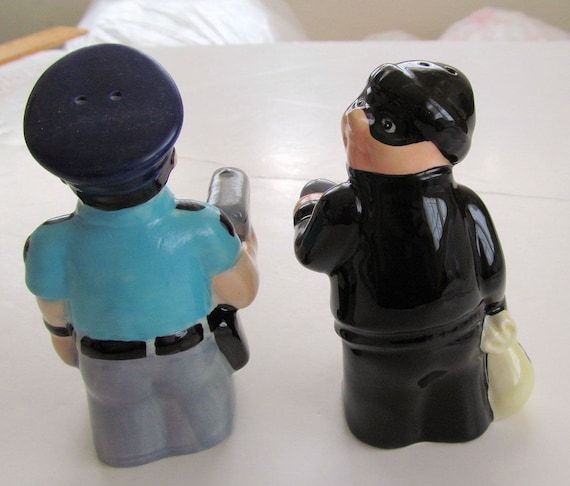 I can't continue writing until after I investigate. So I check out the bedroom and discover that the bed needs to be made. Or it was made but the pillow is lumpy, and how can I keep writing when a pillow in the other room is lumpy?
Then I check out the kitchen and discover food in the fridge that, really, belongs in my belly. So I eat it. And grab something to drink. And I rearrange the items on the counter because how I can keep writing when the salt shaker is where the pepper shaker should be?
I just ate, and I can't write with a dirty mouth, so I brush my teeth. While I'm in the bathroom, I clean the toilet because – everybody say it with me now – how can I keep writing when the toilet needs cleaning?
I love writing, I swear I do. But there is something addictive about not writing. You get a little fix of not writing, and you want more, more, more! (Or would that be less, less, less?) It's intoxicating! And this addictive quality is stronger when one is under deadline stress. Like all addictions, it eventually leads to rock bottom, when you're utterly overcome with panic as you realize that your deadline is NEXT WEEK and not writing has led you down a dark and dangerous path.
Yep. Next week the next Bibliophile Mystery is due to my editor.
Moral of the story? Just say no to not writing!
What nonsense distracts you from the important things you should be doing?
Posted by Anna Campbell Jul 24 2013, 12:03 am in Anna Campbell, Bandita Booty, Claimed by the Laird, Forbidden, historical romance, Nicola Cornick, One NIght with the Laird, Regency romance, Scottish Brides, Scottish Romance, series, The Lady and the Laird, travel, Wicked Ladies of the Ton, writer's life
It's always a pleasure to host historical romance star Nicola Cornick in the lair. Today Nicola is back with us to tell us about her latest book THE LADY AND THE LAIRD (oh, yummy, Scotsmen ahoy!) and also about some of her recent travels. If I'm good as this life, I think I'll come back as Nicola's suitcase. She always goes to the most wonderful places!
THE LADY AND THE LAIRD is making friends all over. Publishers Weekly recommended the book as one of the second chance at love romances to watch out for this year and RT Book Reviews said: "There are many delicious moments in the first of Cornick's Scottish Brides series. The lively dialogue and sexy cat-and-mouse games (a little touch of Cyrano de Bergerac!) combine with poignancy and tenderness so readers become invested in the characters and their love story."
Sounds delicious!
You can find out more about Nicola and her wonderful books on her website: http://nicolacornick.co.uk/
Nicola, welcome back to the lair. Congratulations on your new release for HQN, THE LADY AND THE LAIRD.  Can you tell us about this story?
Thank you so much! It's great to be back in the Bandits' lair. THE LADY AND THE LAIRD is the first book in my new Scottish Brides series.  I'm thrilled about the series because it's set in the Regency period in the Highlands of Scotland, thus combining two of my favourite things!
Lady Lucy MacMorlan is the very proper daughter of a Duke but she has a very improper hobby; she writes erotic love letters on behalf of her brother Lachlan and his friends. When Lachlan elopes with the Marquis of Methven's bride, Lucy is in big trouble because Robert Methven guesses that she is the real author of the letters and threatens to expose her secret and ruin her reputation.
Robert is also in trouble. He has to marry and beget an heir or his ancestral estates will be lost. Worse, a royal decree means that he can only marry a lady descended from a rival clan. Lucy is the obvious candidate but even though there is a chemistry between her and Robert from the start, she has sworn never to marry after losing her fiancé years before. Robert's courtship of Lucy isn't exactly conventional; there is a lot of the rugged highland laird in him and Lucy frequently points out to him that he needs to learn some refinement. I really enjoyed showing this ill-matched pair starting to recognise and respect each other's strengths and falling in love.
Rugged Highland laird? Let me at him! What were the inspirations behind this book?
I've always wanted to write Regencies set in Scotland and I'm not sure why it's taken me so long! As you know, I love the Scottish scenery. I love the wildness of it, and the way you can reflect that in the characters and their story. Lucy in particular is a very well brought up and proper Regency young lady but there is another side to her, a wild side that she has never acknowledged before. Robert makes her confront that.
I was also hugely inspired by the tumultuous history of Fair Isle, an island off the north coast of Scotland. I drew on that a lot for the book.
Love the photos of Fair Isle you sent for the blog. What's coming up next for you?
Book 2 in the Scottish Brides series, ONE NIGHT WITH A LAIRD, is out at the end of November. It's the story of Lucy's sister Mairi and Robert's wicked cousin Jack. I'm currently writing book 3 CLAIMED BY THE LAIRD, which will be out next summer.
Scotsmen abound in Romancelandia (even from Sassenach writers like your good self). What do you think is the enduring appeal of a Scottish setting?
I've thought about this a lot (It's no hardship to think long and deeply about men in kilts!) and talked to a lot of people about it. The Scottish hero is masculine and powerful, a real alpha, but he has a loyalty to his clan, his people, and that demonstrates that he also has a protective side.  He possesses other qualities we admire in our heroes too – honour, resourcefulness, independence, determination. He's usually very physical and shows this through fighting for a cause he believes in. He's the whole sexy, swashbuckling package!
In addition, there's the appeal of the clan as family. In Scots Gaelic if you ask someone "where are you from?" the actual translation is: "Who are your people?" This goes to the heart of the whole idea of kinship for me.  I think the Scottish set romance is all about loyalty and belonging, about fighting for what is important to you and protecting your kin. I think that is a very appealing concept.
Are you noticing any particular trends in historical romance right now?
There's been a lot of talk recently that the historical romance genre is either dying or already dead. I think this is an over-exaggeration and there are still some fabulous historical romances about and some great authors putting their unique twist on the genre. At the same time it feels as though the time is right for the genre to develop in new directions. Sometimes it can be difficult for authors to push change through. Established authors may want to try something different and take a few risks, but get vetoed by publishers who want to stick with tried and tested success. New authors may come up with fabulously fresh ideas, but then find it difficult to sell them.
I think it's actually an exciting time. I've lots of fresh ideas I'm keen to explore in my writing and I'm also keen to see the direction others writers are going to take in the genre.
We love to hear about your travels here in the lair. It's a little while since you last ventured into the Bandita cave – can you tell us about some of the interesting places you've visited lately?
Well, I went to Fair Isle last year to research the background for THE LADY AND THE LAIRD. When I say that it is the most remote inhabited island in the UK that sounds pretty tame  – I mean just how remote can the UK be? But in fact we're talking miles off the north coast of Scotland sort of remote. You have to take three flights to get there with the planes getting smaller and smaller until you're in one so small you're in the co-pilot's seat.  Our pilot was an ex-RAF Biggles type who was frightfully re-assuring to me as a nervous flyer. His pre-flight checks consisted of tugging on the wings to make sure they didn't come off and kicking the wheels to make sure they weren't flat. Then we were off and I swear he threw in some aerobatics just for fun.
Fair Isle feels like the end of the world – in a good way. It's the most beautiful place, with huge cliffs and white sand beaches and masses of history from the Vikings to the wreck of a Spanish Armada ship to sea battles against French privateers during the Napoleonic Wars. I was in history heaven! And as if that wasn't enough, there were ceilidhs in the evening where we enjoyed some fine Scottish dancing. I even came away with a genuine Fair Isle sweater. It was an amazing trip.
Lucky duck, visiting Fair Isle. It's been on my list for a long time. Do you have a question for our Bandits and Bandita Buddies?
When it was time for us to leave Fair Isle a storm blew in, the planes were grounded and we were marooned for several days. Where would you like to be marooned – and with whom?
Thanks, Nicola, and all the best with THE LADY AND THE LAIRD.
Get commenting, people. Nicola has very generously offered a copy of THE LADY AND THE LAIRD to one of our visitors today (international). Good luck!
Posted by Suzanne Ferrell May 21 2013, 12:40 am in baseball, books, Lost & Found, Rocky-the-wonder-dog, writer's life
Do you ever lose things? No, I'm not talking about your cell phone or car keys. Those I can keep track of quite nicely. I mean things you'll need once in a while or months later? You've put this object or objects away in a "safe" place so you'll remember where to find it and when you go to get it…it's not freaking there!! Yep, I'm having some problems with that these days.
Sometimes you know something is gone forever, but good news pops up anyways! But then sometimes you're looking for one thing and find another! And sometimes, you find what you were looking for and it turns out better than you ever imagined!
Example #1. Baseball Tickets.
My husband and I are HUGE baseball fans. We currently have 2 favorite teams. Our #1 team is always The Cleveland Indians. (I've done entire blogs about the team!!) Our #2 team is the Texas Rangers, our new home team. We root for them as long as they aren't playing The Indians. Hubby's birthday is a few days before the annual start of Baseball season, so after we moved to Dallas, I started buying him tickets to the series of games when Cleveland played here against Texas. Yes, he was quite shocked. Every year I try to get better seats, near the field and right behind the visitors, (Cleveland)'s dugout. Well, this year the tickets came and unfortunately I didn't put them away where I would find them.
So, after a massive search of the house and no sign of the tickets, I reach out to the Rangers ticket office. 
Ah! The lovely man on the other end of the line chuckled. "Happens all the time, ma'am. Just have your husband present the email with the confirmation at the ticket office anytime before the game and we'll print him up new ones." HALLELUJAH! Did I mention he was a lovely man?
Example #2. Rocky's coat scratcher. 
A while back I noticed Rocky-the-wonder-dog's coat was looking a bit mangy. He's a short-haired dog, so he sheds the extra thickness in  his coat every year about this time. I went to look for his coat scratcher, It's this metal thing with zigzag teeth that I pull through his coat and it thins out his coat, bringing all the old dead hair with it. Could. Not. Find. It. Anywhere. It wasn't in the usual spot where I always put it when I'm done. What the heck did I do with it?  The more days I couldn't find it, the mangier poor old Rocky looked.
So, while I was hunting for tickets, what do I find? Yep! Rocky's coat scratcher, outside, behind the chest where we store the out door furniture cushions in the winter. (Why was I looking for tickets out there? I was desperate, I tell you, desperate!) So, I spent the entire morning grooming Rocky, who did the bend-myself-in-two-because-it-feels-so-good act he does when I scratch him and now his coat is smooth and he looks way happier.
Example #3. VANISHED.
 A number of years ago, I was working on a book to follow KIDNAPPED and HUNTED. I'd started the book and then for presonal reasons, decided to change the entire book. So I began again, different premise, same characters. I worked on it for some time, but my heart was never into the new pages. In the mean time I had a WADD (Writer Attention Defecit Disorder) moment or two and moved on to other projects, eventually selling The Surrender of Lacy Morgan to Ellora's Cave. 
Then I decided to try my hand at self publishing. KIDNAPPED and HUNTED  were out, but I knew I had more books in the series. I decided to make a novella with the married brother of the Edgars' clan, Dave and his wife Judy. That turned into SEIZED, which will be out in June of this year.
In the meantime, I revisited the idea of Luke's story, (the youngest brother in the Edgars' family). Unfortunately, my old computer died a year ago and when I moved files from it to this new one…I somehow manage to lose both the new and old stories I'd started for Luke. Dang it! I was going to have to start from scratch!! Sigh.
Well, back in January, I spent an entire 3 weeks unable to talk…no voice. So one day I'm sitting in my office staring at the hutch on my desk, when what do I spy? This little box containing those 3.5″ square discs I used to save my manuscripts to. OMG! You don't think I could've possibly saved that original story there? 
A quick investigation found one labeled LUKE. OMG!! Hubby opened it on his computer, because my new one doesn't have a drive for that and then he emailed it to me. Wha-la! There it was in all it's glory!! Hallelujah!! I sat and read it. I still loved this original beginning and now felt it was the perfect way to tell Luke's story. 
And the best part?
It was 12,500 words!!!
The working title is VANISHED, not because I couldn't find it, but for other reasons, but hey, if the pun fits!! And hopefully, if I work really hard on it, YOU might get to read it in the fall.
So, do you ever lose things? Ever have something turn up when you least expect it? What was the oddest thing you ever lost? What was the most IMPORTANT thing you ever lost?What do you lose more than anything? 
Posted by Anna Campbell May 10 2013, 12:01 am in Agatha Christie, Anna Campbell, BBC, British TV, cozy mysteries, Marple, Midsomer Murders, Miss Marple, mysteries, Poirot, Sherlock, Television, TV shows, writer's life
Do you North American girls get much chance to see British TV?
Here in Australia, we get lots and lots of it. I've always loved it, partly because my parents were fans, and partly because I became addicted very early on to all those wonderful British costume dramas. The original UPSTAIRS DOWNSTAIRS, the Austen adaptations, ANNA KARENINA, TO SERVE THEM ALL MY DAYS, Brontes galore, NORTH AND SOUTH. For a historical romance fan (and future writer), those shows were catnip to a cat!
We have a government funded public broadcaster, a little like your PBS network. No ads during the programs by legislation, although the ABC (Australian Broadcasting Corporation, which is confusing for Americans used to your ABC!) puts on plenty of ads for its shows and its merchandise in between its programs. This has been the home of great British drama here.
And then my parents got cable/pay TV which included whole channels devoted to the BBC and its ilk. Not to mention numerous hours to fill with programs that the other channels, particularly our Lifestyle Channel, devote to men with cut-glass accents wandering around Devon or Somerset checking out country houses. Happy sigh!
Oh, man, this little Britophile was in heaven. It was BETTER than catnip!
One particular genre of British TV that I really enjoy is a nice cozy murder mystery. None of the shows I'm talking about today are big on blood and gore (although the Brits do dark crime really well). They all rely heavily on the charm of their actors and wonderful supporting casts who seem to be on a carousel. If you see one familiar face in a POIROT one week, you'll see her again in MARPLE the following week. And these shows nearly always feature wonderful settings. As you know, I'm a sucker for an English country house. I don't even think I care if the vicar or the lady of the manor get murdered in it. I'd take it anyway! Especially if it featured one of those terrifically handsome English actors (and he survived the murder and mayhem – that's a condition of purchase!) like Richard Armitage or Rupert Penry-Jones.
A show that seems to have been running for a hundred years is MIDSOMER MURDERS, based on a series of books that I haven't read by Caroline Graham. The setting for these seem to be somewhere in the Cotswolds (although I remember visiting Somerset in 2004 and going through a string of villages with Midsomer in the name) but it's classic fantasy England. Stone thatched cottages and beautiful manor houses and bijoux villages and people with enough money to go riding, have rose gardens and murder their neighbors. The principal character is genial Tom Bellamy played by genial John Nettles. Over the years, he's been assisted and hindered by a variety of sidekicks.
Then it came time for John Nettles to retire to be replaced by his genial cousin John Bellamy played by genial Neil Dudgeon. It's all very…genial. But my goodness, it's such relaxing television. People only get murdered in the best of taste! And the new Bellamy has given the series an injection of energy that it really needed. This is all round a fun show, although I think anyone would be crazy to move into the Midsomer area however pretty it is – the death rate is through the roof!
Another staple of television here is the Agatha Christie adaptations. This will really shock you, but I've only read two Agatha Christies. I keep meaning to read more, but the TV adaptations are so good, I really don't feel I need to. Oh, dear, I'm going to reader hell for saying that!
David Suchet is a marvelous actor who has made Hercule Poirot his own. The walk, the fussy manner, the dandyism, the moustache, but above all the kindness and the intelligence in his beautiful dark eyes make this rather grotesque character come alive. He veers right to the edge of caricature but doesn't topple over. Instead we get an eccentric genius with a warm heart and a razor-sharp brain.
I love the stories in the Poirot series. I love how the murders are generally based in such real emotion. Love twisted by fate. Jealousy. Revenge. You name it. I love the Art Deco world. I love all the supporting cast. These are really well done, so if you like an English mystery story and great acting, and they're not on your TV station, grab them from your local DVD supplier. You won't be sorry.
On a side note, it's always been a regret of my life that I missed seeing David Suchet on stage back in the 1980s, well before his fame as Hercule P. He was Iago to Ben Kingsley's Othello at a Royal Shakespeare Company production in London. I had tickets but ended up getting stuck in Ireland with a ferry strike. Still gnash my teeth over that. The reviews indicated that Suchet out-acted Kingsley ten to one!
To my taste, the adaptations of Christie's other famous detective, the spinsterish but fiendishly clever Miss Marple, haven't been quite so apt. At least the earlier series starring Geraldine McEwan. The producers seemed to want to 'sex' Miss Marple up which just didn't work. Miss Marple with a married lover in World War I? Oh, please! She'd be too busy knitting for the troops!
The MARPLES are set in the 1950s too rather than the 20s and 30s like the  POIROTS. It's not quite as attractive a period, although the dresses are nice. Geraldine McEwan while obviously a very fine actress is a little too sharp and knowing. Without having read the books, but having seen the TV shows, I get the impression that one of Miss Marple's strengths is that people often overlook or underestimate her and that's when she gets her clues to whodunnit. I can't imagine anyone overlooking Geraldine McEwan!
More recently, there's been a casting change and Miss Marple is now played by wonderful Julia McKenzie who manages to make this amateur sleuth a compelling character without changing her from a self-effacing well-bred spinster.
For all my criticism of the MARPLES, they're still great television (especially when you can catch Richard Armitage as a supporting character, be still my beating heart!). All three of these series, POIROT, MARPLE and MIDSOMER MURDERS are perfect Sunday night viewing and well worth checking out if you've never seen them. They're gentle in their murderous way, beautifully acted and very beguiling.
Just as long as they don't kill Richard!
So are you a fan of cozy murder mysteries, either in print or on film? Our wonderful Kate Carlisle writes some of the best so keep an eye out for her A COOKBOOK CONSPIRACY in June. Are you a Christie fan? If you are, any suggestions for which books I should start with? I really should read them!
Posted by Anna Campbell Apr 10 2013, 12:02 am in Anna Campbell, Australian Authors, Bandita Booty, Ghost stories, historical romance, novellas, Regency romance, These Haunted Hearts, writer's life
by Anna Campbell
I was going to call this post When Good Technology Turns Bad. Or as someone said on my Twitter feed, #BewareRoyalWeddingGifts, but I thought I'd go simple.
I was also going to open this with a sort of quote from CROCODILE DUNDEE – "You call that a launch? THIS is a launch!"
Apologies to everyone who swung by last month for what was meant to be a hauntingly groovy launch for my Regency ghost romance, THESE HAUNTED HEARTS. As you'd recall I wasn't here. The book wasn't available. The moon turned green. Well, maybe that last one is a slight exaggeration, but the other two aren't.
Thank you to those who swung by to wish my little story good luck and also to my Bandita sisters who did a marvellous job of keeping everything going in my unfortunate absence.
I've realized since that I tempted fate by writing a book about a cursed Chinese bed. Clearly the Chinese bed decided to turn its curse back on the author!
Here in south-east Queensland where I live, we've had really awful weather. We had a mini drought up until the end of January. Then we had a far-from-mini cyclone during which my fence blew down – although I wasn't nearly as badly affected as people not very far up the coast whose whole town was completely inundated. Then lots of rain and wind for a whole month.
As a result, a whole stack of essential services were interrupted. Lots of people had no power. I had no phone for a large slab of March (slightly over two weeks). And by no phone, I mean NO phone, so no mobile/cellphone either (turned out a tower had been blown over that serves my area). And no phone means no internet.
Major problem. I do pretty much all my business on the internet. My frustrated Facebook addiction was clearly something I had to handle too!
Complaints to Telstra, my provider, gave me little satisfaction. And were annoying and time consuming – partly because I needed to find somebody with a working phone before I could make a complaint. Telstra promised me a satellite phone so I waited around for that to come – turns out they ran out. Poor babies. They'd already wasted several weeks of my time. What was another day?
Being without a phone was scary and annoying. And involved several very long trips to my closest library to use their internet. Far from entirely satisfactory, but it meant I could do the urgent stuff. These trips to a public computer didn't, however, allow me to fulfill my obligations as a blog host. So again, huge apologies.
The curse of the Chinese bed didn't just operate on my small world of telecommunications.
So far, I've indie published two novellas. The first, THE WINTER WIFE, went as smoothly as Bailey's Irish cream down my thirsty Aussie throat (although I don't think anyone drinks Bailey's because they're thirsty!). Of course, the universe decreed that when I was completely out of touch, there had to be major problems with getting THESE HAUNTED HEARTS: A REGENCY GHOST ROMANCE up on Amazon and Smashwords in a readable state. Apologies (lots of apologies in this blog!) to those who swung by and tried to pick up the novella only to find it unavailable!
Sheesh! It's enough to drive a woman to drink. Did I mention Bailey's?
The good news is that better late than never, THESE HAUNTED HEARTS is live and ready to entertain you. Also in the good news basket, I'm back on the internet and my phone is working. Phew!
So on a much quieter scale than the usual lair launches – for which Paolo is heartily grateful – I hereby declare THESE HAUNTED HEARTS: A REGENCY GHOST ROMANCE seaworthy and ready to sail onto e-readers all around the world.
It's $1.99 and available from Amazon here: http://www.amazon.com/These-Haunted-Hearts-Regency-ebook/dp/B00BSJR0HI/ref=sr_1_1?s=digital-text&ie=UTF8&qid=1365287762&sr=1-1&keywords=these+haunted+hearts
And from Smashwords here:http://www.smashwords.com/books/view/294739
Just in case you missed it last month, here's the blurb:
On one fateful wedding day at Marston Hall in 1818, four linked destinies hover in the balance.
Josiah Aston, Earl of Stansfield, wakes to discover he's seventy years dead and he alone can free his beloved wife Isabella's tormented soul. But first he must convince her to trust him against all the evidence…
Lady Isabella Verney, beautiful and tempestuous, married the man of her dreams, only to die violently on her wedding day. Every clue points to Josiah as the murderer…
Is true love strong enough to defeat ancient malevolence forever?
Miles Hartley, Viscount Kendall, is society's ideal catch, but what does that matter if he can't convince Calista Aston that he loves her? When an age-old curse strikes, only by proving himself worthy of her faith can he save their happiness…
Lady Calista Aston, noted bluestocking, fears she loves Miles Hartley not wisely, but too well. On her wedding day, her doubts place her at evil's mercy. When death and disaster loom, is it courage or mad folly to believe that Miles loves her in spite of all her faults?
On one fateful wedding day at Marston Hall in 1818, will the lovers emerge triumphant or will darkness conquer all?
Given that THESE HAUNTED HEARTS focuses on a cursed royal wedding gift to the ill-fated ghostly couple, Josiah Ashton and Isabella Verney, I thought we'd talk wedding presents today.
What's the best wedding present you received? What's the worst wedding present you received? What's the best wedding present you ever gave someone? If you got married tomorrow, what present would you like someone to give you?
Let's toss the confetti and get this haunted show on the road!
To celebrate this second launch, I thought I'd give away THREE downloads of THESE HAUNTED HEARTS to people who comment today. Good luck!   
Posted by Kate Carlisle Feb 25 2013, 12:05 am in deadlines, Kate Carlisle, writer's life, writing life
Deadlines are like mountains. When they're far away, they look tiny.
"No problem," you think. "I can climb that."
Then you travel a little further down the story road, not paying much attention to Deadline Mountain. It's there, but it's part of the scenery. You're focused on where you are now, caught up in the story in your head.
The deadline is something you talk about casually. "Yeah, I've got a deadline coming up, but I'm right on track."
However, at some point, before you know what's happening, you're in the shadow of the mountain and you can't ignore it anymore. You can't escape the chill. You're only halfway finished with your journey, and the rest of it is a steep climb.
From there, every step takes massive energy and effort. You have to write an entire chapter every day, so you forget about pesky things like eating healthy and getting dressed every morning and paying the bills on time. Powered by chocolate, you hunker down and you climb. That. Mountain.
You might not look pretty, but you get 'er done, dang it.
Oh, the indescribable joy of hitting "Send," to email the completed manuscript to my editor! Against insurmountable odds – such as my own tendency toward procrastination – I conquered Deadline Mountain. Triumph!
Let me tell you, the view is pretty sweet from up here. That next mountain looks tiny.
Tell me something you have accomplished in your life that makes you feel proud! What mountains have you climbed?