Posted by Kate Carlisle Dec 9 2013, 12:05 am in harlequin desire, Kate Carlisle, Launch Party, prizes, Romance
Brace yourselves, ladies! With the release of SECOND-CHANCE SEDUCTION, I've launched a new series with Harlequin Desire featuring the McLaren brothers of the highlands of Northern California. To honor their heritage, we're throwing a Scottish-themed launch party today. The Lair is decked out in tartan, the tables are overloaded with legs o' lamb (plus haggis for the Bravehearts in the bunch), and the cabana boys are dressed in kilts!
Our young, kilted laddies are willing to play a few Scottish games with ye, if ye've a mind to… wink, wink, nudge, nudge.
The MacLaren brothers are taking California by storm with their brewing empire, and pity the women who get in their way. Aye, these men have talented tongues, an' make no mistake. Raise a pint for a traditional toast. (Never mind if you don't drink. This is fictional beer.)
If there is righteousness in the heart, there will be beauty in the character.
If there is beauty in the character, there will be harmony in the home.
If there is harmony in the home, there will be order in the nation.
If there is order in the nation, there will be peace in the world.
So let it be!
And now, a bit about SECOND-CHANCE SEDUCTION…
Connor MacLaren never forgave Maggie Jameson for leaving him. Ten years later, his former sweetheart's back in their California town, desperate for the Scottish businessman's help. And he knows just how to get her out of his system once and for all…

Agreeing to temporarily pose as Connor's girlfriend is déjà vu. After only a few minutes alone with the rugged Highlander, Maggie's breathless with desire. Of course, this was Connor's intention…until his plan backfires, leaving them both wanting much more.
Now, lassies, let's give ourselves not-so-authentic Scots nicknames. Here's how it works… Take your first name and give it an "-ie" ending. Then add "Mac" to your most notable physical feature, the street where you grew up, or a word related to your job. Today, I shall be Katie MacDeadline!
Post your Scots nickname in the comments below, and I'll select one of ye at random to receive an autographed copy of SECOND-CHANCE SEDUCTION.
Posted by Kate Carlisle Nov 25 2013, 12:05 am in bonus content, Kate Carlisle, recipes, writer's life, writing life
Let's talk bonus content! I'm working on my website update for 2014. That is to say, I'm writing a lot of notes, which my fabulous webmaster will turn into an actual update. I've decided that I want to add a lot more bonus content for my readers, things like games and recipes and interactive book excerpt widgets, like this one for SECOND-CHANCE SEDUCTION, which will be out next month from Harlequin Desire.
I also thought it would be fun to include pictures of things from my books. I have a Pinterest board for each book (www.pinterest.com/booksbykate), so I've asked my webmaster to post a Pinterest widget on each book page, too, like this one. Isn't this just the coolest thing?!
Thing is, I'm not a natural cook. I try, I really do, but I just don't have the knack. Still, I think if you keep trying different combinations, eventually you'll come up with something delicious. (After discarding lots of not-so-delicious combinations.) Which is just what happened when I threw together this Apple-Bacon French Toast Casserole. It turned out really delicious, even with the surprise ingredient I threw in! And it looks pretty, too. If you make it, please email me via my website to let me know what you thought.
Kate Carlisle's Apple-Bacon French Toast Casserole
1 baguette, torn into 1-inch chunks
2 slices of bacon, cooked and crumbled
1 apple, cut into ¼-inch chunks
4 oz Monterrey Jack cheese, cut into ¼-inch chunks
6 eggs
¼ C maple syrup
¼ C apple cider
Place the chunks of bread, apple, cheese, and bacon in a large bowl. In a separate bowl, whisk together eggs, syrup, and cider. Pour over the bread mixture. Stir to soak bread thoroughly. Grease an 8-inch square baking pan, add the egg mixture, cover and refrigerate overnight.
Preheat the oven to 375 degrees. Bake the casserole until cooked through, and bread on top is golden brown, about 25-30 minutes. Serve with bacon and additional syrup. 'Cause you know, you can never have too much bacon or too much syrup!
Okay, it's your turn! Share a favorite breakfast recipe. Oh, and please do let me know what kind of "extras" you enjoy seeing on authors' websites.
Posted by Kate Carlisle Oct 25 2013, 12:05 am in Anna Campbell, Kate Carlisle, writer's life, writing life
I've been staring at a blank screen a lot lately. It happens whenever I'm trying to start a new book. That first line is key, and it's disconcerting to calculate how much time it takes me to get it right. One thing I like to do during this phase of the book is study other authors and their first lines. Some of them make me laugh. Others hit me right in the heart. If nothing else, reading the first lines of other authors' books stirs up my creative juices, and that can't hurt.
Here are five of my favorites in no particular order. You might not find these lines in a book of "Famous First Lines," but I found them memorable and evocative. And just to be friendly, I included one of my own.
1. "The whole world knows you for a slut, Madam." – A Rake's Midnight Kiss, by Anna Campbell.
2. If my life were a book, I would have masking tape holding my hinges together. – If Books Could Kill, by Kate Carlisle.
3. My wound is geography. – The Prince of Tides, by Pat Conroy.
4. Phoebe Summerville outraged everyone by bringing a French poodle and a Hungarian lover to her father's funeral. – It Had To Be You, by Susan Elizabeth Phillips
5. "Your latest mistress is causing a sensation back in London, Masters." – Mistress, by Amanda Quick.
What are some of your favorite first lines?
Posted by Kate Carlisle Sep 25 2013, 12:05 am in grammar, Just For Fun, Kate Carlisle, word games, writing, writing craft
Yes, I'll admit it. I'm a Grammar Geek. A Word Nerd. A Dictionary Devotee. A Jargon Junkie. A Lexicon Lover. I write intentionally bad Haikus for fun. I dig word games the way a sixteen-year-old boy digs wearing pants that fall down.
You can imagine my delight when I stumbled across www.grammarbook.com, a website that's all about grammar – and about promoting The Blue Book of Grammar and Punctuation, which I, for one, intend to buy. GrammarBook.com covers the minutiae of grammar rules on very specific topics. Oh, the joy, the joy! I found it in a search because I wasn't sure whether I should say "Brooklyn Wainwright held onto the book" or "Brooklyn Wainwright held on to the book."
On to.
Surprised?
My favorite part of the website is the blog, which has regular, relevant, accessibly written posts about grammatical conundrums we face in our lives every day. (Or should that be "everyday"?)
"Words Can Be Bullies," one article is titled. (Entitled?) And from this intriguing title, they launch into an even more intriguing first sentence: Words that start with the letter h don't always act like it.
Are you quivering with delight, too, or is that just me?
Let's play a word game! Do an internet search for your first name. Step one, from the first page of search results, pull interesting words matching these parts of speech. Don't skip ahead. Get your words first before you move on to step two.
One adverb
Two adjectives
Two nouns
Two verbs
Got your words? Did you write them down?
Step two, complete the sentence below:
[Your first name], a/an [adverb] [adjective] [noun] who likes to [verb], was [adjective2] because her [noun] wouldn't [verb.]
Share your sentence. Is it true?
Here's mine: Kate, an eye-glazingly stylish celebrity who likes to visit, was dreary because her clothing wouldn't glitter.
Yes. It's true. I'm all about the glitter. SNORK!!!!!
Posted by Kate Carlisle Aug 25 2013, 12:05 am in Just For Fun, Kate Carlisle, Women in History
Recently, I read an interesting article on the National Geographic website: Tomb of a Powerful Moche Priestess-Queen Found in Peru. Befitting her status as a qu
een, this woman was buried with many status symbols such as a copper mask and sandals, a silver goblet, ceramic vessels, and… seven other human beings.
Yeah, you read that right.
There were eight skeletons in that tomb: the queen, five children, and two maids presumed to have been killed in order to serve the queen in the afterlife. Back then, they didn't call it "murder," they called it "sacrifice."
In the article, these servant women were sort of an aside, but I'm more interested in them than in the queen. What would that feel like, to work in a job where you know that when your employer dies, you're a goner, too? Seriously, imagine it. It's probably a pretty prestigious job in many ways, serving your society's elite, but that's a high price to pay for a plum position.
How did the tradition start in the first place? Eventually, it would've become the way things were done, something everyone accepted because they grew up with the idea… but it started somewhere. Who thought of the idea, and how did the first person to be sacrificed react when it was suggested?
"You want to do WHAT to me?!"
How ordinary people dealt with historical events is much more interesting to me than how the rich and powerful dealt with them, probably because I relate so much more to the former. I come from a long line of ordinary people. If reincarnation is real, I guarantee I was never Cleopatra.
The reason we know more about kings and queens and emperors and business magnates throughout history is simply that they were better chronicled. Their stories were recorded, whereas the everyday Joes and Jos of the world were more likely lumped together to present an overall historical picture of what life was like for them. Every woman is the queen of her own life, but most don't have their stories told.
When I wrote A COOKBOOK CONSPIRACY, I wanted to incorporate the story of an ordinary person who lived through the American Revolution. As with all of the Bibliophile Mysteries, A COOKBOOK CONSPIRACY is set in the modern day, but bookbinder Brooklyn Wainwright repairs rare and antique books, which gives me the opportunity to touch on different, fascinating moments of history. In A COOKBOOK CONSPIRACY, Brooklyn is working on the journal of Obedience Green, an ordinary woman who cooked for a British general during the Revolutionary War. Her one-of-a-kind cookbook/journal survived more than 200 years and revealed intriguing hints about the role of ordinary women in spycraft.
You are the Queen of your own life. If someone were to write your life story as representative of the times we live in now, what is something interesting about you that they would tell? What treasured objects do you possess that, if buried with you, would tell future archaeologists something about you?
Posted by Kate Carlisle Jul 25 2013, 12:05 am in funny, Just For Fun, Kate Carlisle, writer's life, writing life
Writing is hard. It's so much easier not to write, and to complain about the distractions that prevent you from writing. Except… recently, I've noticed a very strange phenomenon. The lack of distractions can be very distracting! I wish all the distractions would go away, but when they do…
"The house is too quiet," I think. "Something must be wrong."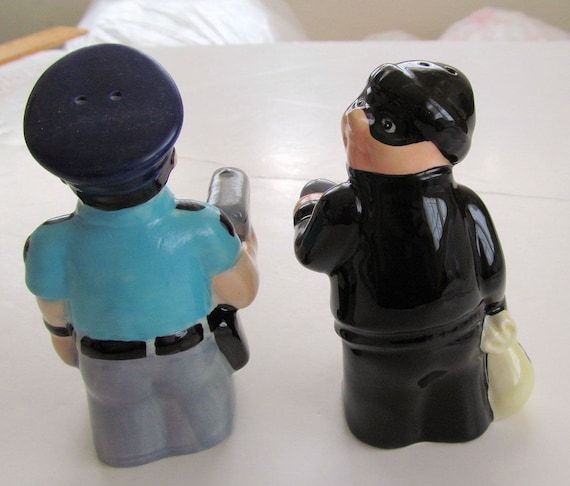 I can't continue writing until after I investigate. So I check out the bedroom and discover that the bed needs to be made. Or it was made but the pillow is lumpy, and how can I keep writing when a pillow in the other room is lumpy?
Then I check out the kitchen and discover food in the fridge that, really, belongs in my belly. So I eat it. And grab something to drink. And I rearrange the items on the counter because how I can keep writing when the salt shaker is where the pepper shaker should be?
I just ate, and I can't write with a dirty mouth, so I brush my teeth. While I'm in the bathroom, I clean the toilet because – everybody say it with me now – how can I keep writing when the toilet needs cleaning?
I love writing, I swear I do. But there is something addictive about not writing. You get a little fix of not writing, and you want more, more, more! (Or would that be less, less, less?) It's intoxicating! And this addictive quality is stronger when one is under deadline stress. Like all addictions, it eventually leads to rock bottom, when you're utterly overcome with panic as you realize that your deadline is NEXT WEEK and not writing has led you down a dark and dangerous path.
Yep. Next week the next Bibliophile Mystery is due to my editor.
Moral of the story? Just say no to not writing!
What nonsense distracts you from the important things you should be doing?
Posted by Kate Carlisle Jul 4 2013, 12:05 am in Avery Aames, cookbook nook mystery, daryl wood gerber, final sentence, guest blogger, Kate Carlisle, mystery
I am so excited to welcome my good friend Daryl Wood Gerber to the Lair today! You might know Daryl by her "other" name – Avery Aames. As Avery Aames, she's the author of the delicious Cheese Shop Mysteries. As Daryl Wood Gerber, she has just launched a fabulous new mystery series, the Cookbook Nook Mysteries. Heroine Jenna Hart owns the Cookbook Nook, a cookbook store. Wouldn't you love to eat and read there???
YOU have a chance to get into this fun, romantic mystery series right at the beginning by rushing out to grab Final Sentence (A Cookbook Nook Mystery), which is brand new in stores this week!
Welcome, Daryl!!!
It's Not Sexy, but Sometimes You Have to Plot a Mystery
By Daryl Wood Gerber
aka Avery Aames
Memory. (Not the song. Not the game). Memory. Brainpower. Good when you have it. Not good when you don't.
What was I saying?
Okay, enough silliness. Memory is one of the most important things I, as a mystery writer, need to employ. I have to make sure I remember whodunit. I have to remember why. I have to remember what the characters look like and where they are at all times. When you watch a movie, don't you often wonder what the bad guy is doing off-screen? When I write a book, I know. The bad guy is planning to thwart the good guy. He is doing everything he can to make sure he doesn't get caught. He can't sit back and drink a whiskey, although often times a bad guy does when he gets cocky and thinks the good guy would never consider him the suspect. I need to know when and where he does that. A saloon, a bar, at home by himself? I need to know what my protagonist is doing at all times, too. Is she working out the crime or daydreaming? Is she promoting her business or tending to family? Is she picking up clues that will bring the bad guy to justice?
Back to memory. Do I have a good enough memory to keep all of this in my head? Not on a bet. Maybe I did when I was twenty, sure, but now I make charts. For the main story. For the B and C stories. Because I write culinary mysteries, I even chart the food and cookbooks mentioned in my books. Can you believe it?
Because I'm here on Romance Bandits, I must admit that I also plot out the romance. I know, I know. That's just not sexy. Romance needs to blossom. It needs to feel natural. Romance has a mind of its own. True. But I can't simply let whatever happens happen. I need to know that the hero is being proactive. Where is he? What is he doing? Will he want to set a date? He has a life.
He works. Is he thinking about Jenna (the protagonist in my latest book, FINAL SENTENCE) at work and while driving? Is he going to take command of the situation or is he going to let some other man slip in and make a move? Is Jenna going to make the move and be a 21st century woman? These things matter. In real life, if we don't watch out, an opportunity can slip away. I don't want that to happen for the characters that I love, so I plan. I plot. Sometimes I even cajole them into acting perhaps sooner than they might think necessary. In Jenna's case because I KNOW there is someone in the wings. Who, you ask? Oooh, I'll never tell. But Jenna is a catch. So the new man in her life better think ahead and take action. And she'd better be ready!
Have you ever plotted out something in your life to make it come true? Did you feel like a manipulator or did you feel powerful because you took control? Did you feel sexy?
Bio:
DARYL WOOD GERBER aka AVERY AAMES pens the Agatha Award-winning, nationally bestselling Cheese Shop Mystery series. As DARYL, she writes A Cookbook Nook Mystery series, featuring a culinary bookshop and café owner. The first in the series, FINAL SENTENCE, debuted July 2nd! Daryl's short stories have been nominated for the Agatha, Anthony, and other awards. As an actress, Daryl has appeared in "Murder, She Wrote" and more. Visit Daryl & Avery at www.darylwoodgerber.com. Check out her recipes on her blog www.mysteryloverskitchen.com And friend her on Facebook at www.facebook.com/darylwoodgerber.
Posted by Kate Carlisle Jun 25 2013, 12:05 am in bibliophile mysteries, bibliophile mystery, Kate Carlisle
In May, a first edition copy of Harry Potter and the Philosopher's Stone sold for 150,000 pounds at Sotheby's auction house in London. 227,421 US dollars. 252,472 Australian dollars. A big, honkin' wad of cash in any currency!
You know I'm a book geek, right? I mean, I write the Bibliophile Mystery series, for goodness' sakes, which is all about a crime-solving bookbinder. But would I be willing to pay almost a quarter of a million dollars for a book that's not even twenty years old?
Yeah. In a heartbeat. I would if I could.
If I were a multi-millionaire, I would've so been at that auction. The auction's title was "First Edition, Second Thoughts." These weren't just first editions, they were first editions PLUS. In the case of Harry Potter and the Philosopher's Stone, the "PLUS" included handwritten notes in the margins and a 43-page commentary by J.K. Rowling and 22 original illustrations.
I'm salivating here, people!
There are only five hundred first editions of this book… and this one is the only one that includes the extra notes, commentary, and illustrations. In all the world, it is unique.
This got me thinking. What if I preserve a first edition of A COOKBOOK CONSPIRACY, my latest Bibliophile Mystery? In 2029, when it's 16 years old, I'll read it again and write notes in the margin. Then I'll write a little commentary to accompany it, and I'll doodle some illustrations of the crime scene. And then… then I'll call Sotheby's. What with inflation, it should go for at least half a million, right?
Yes!!! Cancel the financial planner – my retirement is set.
If you were rich – I mean really stinkin' rich – would you have bid on the Harry Potter first edition? Why or why not? How much would you bid on the annotated first edition of A COOKBOOK CONSPIRACY? Do I hear half a million dollars? Going once… Going twice…
Posted by Anna Sugden Jun 6 2013, 4:34 am in a cookbook conspiracy, exclusive interview, Kate Carlisle
Want to know more about the Banditas? Want to see what they get up to when they're not writing? Want to find out some cool facts about them?Check out the Member's Den every month and see a new Exclusive Interview.
This month, the featured Bandita is Kate. Perfect timing as Kate's latest release, A Cookbook Conspiracy, is out this month in hardcover! This is the seventh book in her wonderful Brooklyn Wainwright mystery series!
If you're not a member, what are you waiting for? Sign up today! It's really easy. Bandita Buddies get access to exclusive content. Receive our monthly newsletter and be entered into the draw for unique, Members Only prizes.Tell us your birthday for a special greeting from the Banditas and the Lair hunks.
Posted by Kate Carlisle Jun 5 2013, 11:45 pm in a cookbook conspiracy, bibliophile mystery, contest winner, Kate Carlisle, prize winner
Thank you to everyone who helped me celebrate the release of A Cookbook Conspiracy: A Bibliophile Mystery! I had a great time at Tuesday's Launch Party, and I hope you did, too.
And now, the winner chosen at random was….. (drumroll) ……. Pearl!
Pearl, please email your address to me at kate (at) katecarlisle.com before the end of the day on Monday, June 10 to claim your advanced reading copy of A Cookbook Conspiracy: A Bibliophile Mystery.