Posted by Guest Feb 6 2009, 4:59 am in Debra Webb, guest blogger
by KJ Howe
Please welcome bestselling romantic suspense author Debra Webb to the lair. Now here's a lady who knows about murder and mayhem–and has a wicked imagination to support her "habit". Take it away, Deb…
Generally when the average person thinks of murder for money, they think of assassins or some sort of criminal activity that involves a cover-up–particularly the covering of one's a**. Many times, whether it be the cover-up of an embezzled/stolen sum or an insurance policy benefit, money is involved. I received a fan letter once from a woman in prison in Baltimore who was serving two consecutive life sentences for paying someone to murder her husband. Unfortunately, as with anything else–you get what you pay for. She'd gone low end and paid a small sum for the deed. The man she paid ultimately testified against her and you know the rest.
But I'm not talking about that kind of murder for money, I'm referring to what I and lots of other authors do. We write about murder–killing lots of perfectly ordinary and often times nice characters–for money. We devise in our minds gruesome, hopefully unique, methods for killing. Our inspiration comes from all sorts of sources. Real life headlines are the most interesting, in my opinion. At times the simplest, seemingly innocent thing can trigger a devious plan in our minds. I once had a friend who told me she'd run out of gas along a lonely stretch of road–thank God for cell phones. As she waited for her husband to come to her rescue, she noticed a garbage bag in the ditch. It was one of those large black bags with the yellow tie handles. The bag appeared partially full and looked as if it had been there for a while. Her mind instantly began running scenarios about what or WHO could be in the bag. How they might have been murdered and dismembered. By the time her husband arrived with gas for her car, she'd created a gruesome murder scenario. While her husband poured the gas into her tank she went on and on (in great detail) about how exciting this new idea was. Her husband turned to her and said what my own husband says to me quite often, "I can't believe I go to sleep next to you at night."
I would love to hear the wicked thoughts that go through your mind. Have you ever been sitting in the lobby of the doctor's office and watched the people around you, wondering who would leave their appointment with the doc and meet their appointment with destiny? Do you watch your favorite television show or movie and lie in bed afterwards mulling over how that one murder scene might have worked better if…?
Murder for money, it's a dirty job but somebody has to do it. Think how boring television would be without the likes of Jack Bauer? Someone had to write all those great action and killing scenes! Thank goodness for the uninhibited imagination.
Deb, I couldn't agree more. My mind goes in that direction more often than I'd like to admit! So, Bandita Buddies, let's hear what's running through your minds today…
Debra Webb's romantic suspense publishing career launched in September 2000. Since then this award-winning, best-selling author has published more than seventy novels. Visit her website at www.debrawebb.com.
Posted by Guest Aug 24 2007, 11:17 am in Debra Webb, guest blogger
by KJ Howe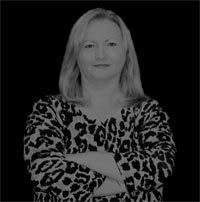 Today, the Romance Bandits are lucky to have talented and prolific author Debra Webb joining us. Feel free to ask Deb any questions you may have about writing or the publishing industry. This warm-hearted Southern gal always goes out of her way to help others. Here are a few interview questions to kick off the day!
KJ: Congratulations on the upcoming release of TRACELESS, a single title romantic suspense from St. Martin's Press. The conflict between your hero and heroine, Clint and Emily, fairly sizzles. Clint has been in jail for ten years for the murder of Emily's best friend and Emily was a key witness in his trial. When Clint is released on parole, Emily comes back home to confront him, while the real killer remains at large. Fantastic set up. What inspired you to write this story?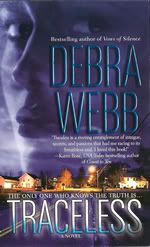 DW: First, I love wounded heroes. Clint is a man who has been to hell and back and believes he has lost everything, including his ability to care for anyone else. I love proving those big, tough guys wrong! As far as the plot, I grew up in a very small town much like Pine Bluff. Your mistakes follow you to the grave. The whole small town dynamics appeals to me on a very primal level. I find it fascinating how the "family" mindset of small towns reacts to such a heinous crime. Yes, I'm twisted. I know.
KJ: Switching from category to single title is a fascinating process. Can you tell us about some of the challenges/joys you faced when writing the larger books?
DW: The transition was relatively painless in theory. I really wanted to write "bigger" books. I mistakenly thought that a bigger book meant a bigger plot and that's simply not the case. A bigger book is one with meatier characters and the exploration of those characters to a greater degree. The plots of my "big" books are actually simpler than many of the category length books I've done. But the characters are far more fully developed and the setting is an equal character.
KJ: Your Colby Agency books have become a Harlequin institution. How did you come up with the original idea? And, most importantly, after blowing up the Colby Agency building last Christmas, where are you going to house Victoria and her amazing staff?
DW: I wish I could tell you that I'd had this grand plan with page after page of future events mapped out right from the beginning. I didn't. I simply had a woman, Victoria Colby, who had lost the man she loved with all her heart as well as her only child. I gave her the Colby Agency to focus on and a wonderful romantic interest in Lucas Camp. The rest evolved with the stories. I love the Colby Agency! I can't imagine ever ending that series. Of course, Victoria and her people will have a fabulous new home. Check out Colby Rebuilt coming from Harlequin Intrigue this November.
KJ: Congratulations on receiving the Career Achievement Award from Romantic Times magazine this year, a well-deserved honor. I believe you've written over 60 novels (yes, 60, this is not a typo!). Can you talk a little about your writing process (when you write, are you a plotter/pantser, etc.)? How do you come up with new names for your characters? I can't imagine how many you've had!
DW: Oh, wow. Yes. Number 66 comes out this November in only 8 years. Looking back, I can't believe how fast time has flown. It has been an amazing journey. I have to thank my many friends, like you, Kim, and RWA, of course, for helping me get here. I'm not a plotter usually. I prefer to get the general idea of where I'm going and just write the book. I start with a character that I want to write, then I add history and then the plot develops from there. Sometimes I start with a plot idea and develop the characters around that. It's never the same. Names are easy. I have the character in mind and then I give him or her a name that fits his or her personality.
KJ: What advice would you give unpublished writers in today's market? Where should they focus their efforts?
DW: Always, always focus your energy on the work. Your voice, first and foremost, is what will get you published. No matter how amazing your story idea, the voice must shine on the page. The only way to develop your voice is to write. It's kind of like working out, you hate it but it's necessary. Keep writing, never give up no matter how many rejections hit you in the face. Just DO IT!
KJ: The Romance Bandits love secrets. Perhaps you might give us a little insider's information on NAMELESS, your next Single Title from St. Martin's?
DW: Now, talk about heroes, the guy in NAMELESS is to die for. Ryan McBride is the epitome of what I love in a man. Vivian Grace is his match on every level. NAMELESS will be released on February 5th. Look for a special sneak peek at the first chapter in the back of TRACELESS. As for a little secret…hmmm…there is one thing that scares, big, bad, I-don't-give-a-damn Ryan McBride to death…but you'll have to read the book to find out what it is!
KJ: There we have it…just like a romantic suspense author to leave us with a cliffhanger! Deb, thanks for joining us today. If you have questions for Deb, please feel free to ask. And don't forget to pick up TRACELESS. It's a un-put-downable read!