A Place in Her Heart Launch Party
Posted by Trish Milburn Nov 9 2014, 12:01 am
A few months ago, I was contacted by Harlequin with an offer to take part in their More Than Words program and I happily agreed. You see, the More Than Words program honors women who are making a difference in their communities and the charities in which they're involved. The stated goals of the program are:
1. Raise awareness about worthy causes that are of concern to women
2. Provide financial assistance to these important charities
3. Engage employees, authors and readers and the general public in worthy causes and provide opportunities for them to make a difference.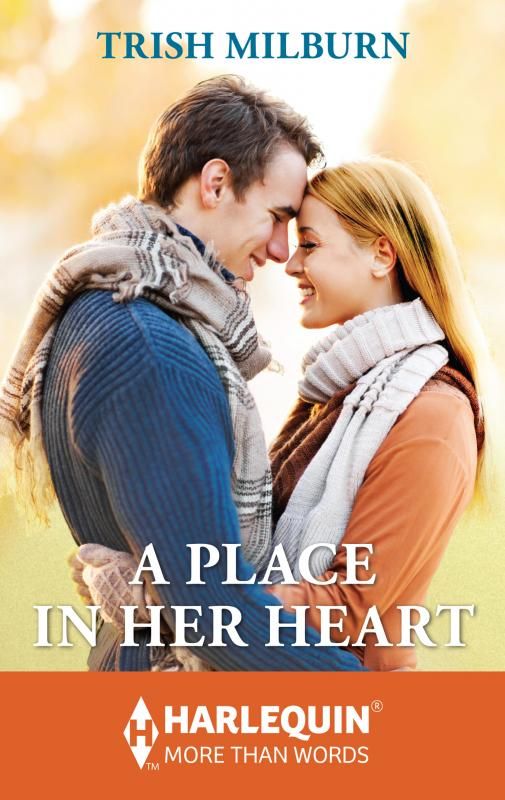 Authors are contracted to write novellas which feature a charity and the award recipients affiliated with those charities. While the real-life person isn't the main character of the story, they are mentioned in some way. I was chosen to write a story about Linda Burston, the support coordinator for the Women's Lunch Place in Boston, a women's shelter that offers a vast array of services to homeless and poor women. Linda knows how many of these women feel as she herself struggled with homelessness and addiction a number of years ago. She was able to turn her life around with the help of the Women's Lunch Place.
With that in mind, I wanted to craft a heroine who has been through her own share of struggles and found help at the shelter, her own turning point. Thus, Katy McShea came into being. Katy came from a tough upbringing and found herself in an unexpectedly abusive marriage. After fleeing and living on the streets, she found help at the Women's Lunch Place and is now the proud owner of a bakery. She continues to volunteer at the shelter and is on her way there for that purpose when her car breaks down. When the tow truck driver turns out to be none other than Callum "Cal" Walsh, a good high school friend she'd secretly loved, her world is turned upside down again. She finds herself even more attracted than she was before, but she's proven that she doesn't have good judgment when it comes to men. Plus, she's been down that road with a man in uniform since her ex was in the Navy, too. But this is Cal, who'd always been a good friend. But she'd let him go because she knew how much becoming a Navy SEAL meant to him. However, as they spend time together, she begins to wonder if maybe there's room for more in Cal's life than his job. And if maybe love deserves a second chance.
Since this program is all about the wonderful work that charities perform, I was wondering what some of your favorite charities are? Do you volunteer?
Check out Harlequin's More Than Words site for more information on the program, the recipients and to download free novellas. The download of A Place in Her Heart should be available on retailer sites beginning tomorrow and should be up everywhere within a few days. I hope you enjoy it.
Comments