A Grand Design
Posted by Trish Milburn Jun 15 2012, 12:03 am
I recently went to see the movie Snow White & The Huntsman. Two of the things that stood out (besides how hot Chris Hemsworth is) were Charlize Theron's wonderful performance as the evil Queen Ravenna and the fantastic costumes designed by Colleen Atwood. Ravenna's dresses were particularly awesome. I read an article in Entertainment Weekly about how incredibly long it took to put those costumes together, the painstaking attention to detail and finding just the right materials. That time and effort are what differentiate between okay costumes and truly great ones. It's why Atwood has earned three Oscars for costume design (Memoirs of a Geisha, Chicago, and Alice in Wonderland).
Even though I have no sewing talent whatsoever — I can put on a button and do cross-stitch and that's it — I am fascinated by costume and fashion design. Each year when I attend Dragon*Con, I'm in awe of some of the costumes I see. Lots of people there obviously put a lot of time, effort and money into their costumes. They aren't things you can toss together by visiting your local Goodwill store.
I'm not a regular viewer of Project Runway, but when I do watch it I find it totally amazing that the designers can put together a look in such a short amount of time and on such a small budget. There are a lot of parallels between writing and Project Runway — deadlines, stress, creative brain freeze, critique, rejection.
I'm fascinated enough by clothing design that I have incorporated it into two of my books. My second young adult novel, Winter Longing, has as its heroine a teenage girl, Winter, who aspires to be a costume designer for films. Her life in rural Alaska seems light years away from the glitz and glam of Hollywood, but she's determined to make her dream come true.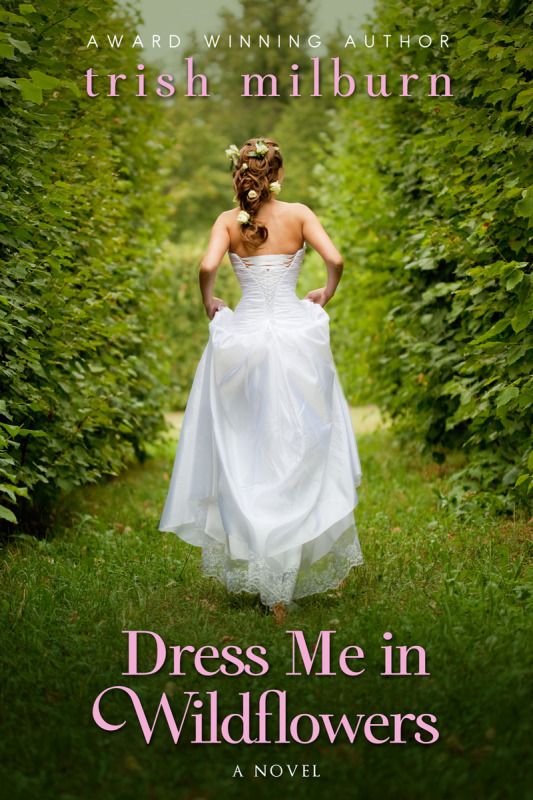 One of my newest releases, Dress Me in Wildflowers, is about a famous designer, particularly of wedding gowns, who returns to her small Tennessee hometown to deal with a past she fled. I tried to imagine what it would be like to be Vera Wang or Carolina Herrera, designers for movie stars, royalty and other powerful figures. In my story, Farrin, the heroine, is under a lot of stress because she's in the midst of designing the wedding gown for the president's daughter.
As a writer, we're a bit of a costume designer for our characters. I find this a lot of fun because I can dress my characters in the outfits I envision in my head but don't have the talent to make myself.
When you watch movies, do you pay particular attention to the costumes? Which movies do you think have awesome costumes? Can you sew or design or both? And if you were going to dress up as any character you wanted, who would it be?
Comments